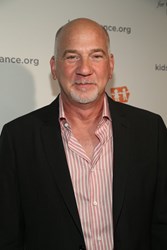 With Rob's dedication and support, JNF will remain a global leader in ensuring that Israel and its people continue to develop and prosper
Los Angeles, CA (PRWEB) November 20, 2013
Prominent philanthropist and Emmy-award winning Hollywood director Rob Schiller has been appointed to the Jewish National Fund (JNF) Los Angeles board of directors. Schiller, a well-known American film and television director and president of R&B JAAMZS, Inc. has a heritage of active involvement in a wide range of Los Angeles and global non-profit organizations, including the Jewish National Fund.
"I am delighted to welcome Rob to our Los Angeles Board of Directors," said Mark Egerman, JNF President. "With his dedication and support, JNF will remain a global leader in ensuring that Israel and its people continue to develop and prosper using the latest technology available."
Schiller joins a dedicated group of directors, including Bud Levin, David Frank, Tony Ruben, Alan Abramson, Eric Adler, Sara Cannon, David Chudnow, Sam Delug, Matt Fragner, Andrew Gardner, Alyse Golden Berkley. Michelle Grant, Judy Levin, Louis Lipofsky, Barak Lurie, Tom Morgan, Mark Mower, Robin Nourmand, Dr. Mike Port, Allen Rishe, Evan Roklen, Tony Rubin, Larry Russ, and Doug Williams
"I welcome the opportunity to increase my involvement with the Jewish National Fund in Los Angeles by serving on the board," said Schiller. "Supporting the JNF's valuable projects in this region helps us achieve our vision of building a strong homeland for tomorrow."
The JNF arranges a wide range of informative briefings by today's international newsmakers, including the Los Angeles Annual Breakfast event featuring guest speaker H.E. Ron Proser, Israel's Ambassador to the United Nations. "The Jewish State on the Global Stage: A View from Israel's Ambassador to the U.N." will be held on December 11 at 7:30 am at the Beverly Hilton Hotel. Breakfast sponsors include Lurie and Associates, Williams, Russ August & Kabat and Mickey Fine, as well as Rob Schiller as a table sponsor.
About Jewish National Fund
Jewish National Fund began in 1901 as a dream and vision to reestablish a homeland in Israel for Jewish people everywhere. Jews the world over collected coins in iconic JNF Blue Boxes, purchasing land and planting trees until ultimately, their dream of a Jewish homeland was a reality. JNF gives all generations of Jews a unique voice in building a prosperous future for the land of Israel and its people.
JNF embodies both heart and action; our work is varied in scope but singular in benefit. We strive to bring an enhanced quality of life to all of Israel's residents, and translate these advancements to the world beyond. JNF is greening the desert with millions of trees, building thousands of parks, creating new communities and cities for generations of Israelis to call home, bolstering Israel's water supply, helping develop innovative arid-agriculture techniques, and educating both young and old about the founding and importance of Israel and Zionism. For more information on JNF, call 888-JNF-0099 or visit http://www.jnf.org.
About Rob Schiller
Rob Schiller, Emmy-award winning American film and television director, producer is also president of R&B JAAMZS, Inc. Schiller has directed and produced over 250 episodes of sitcoms, including the new Nick at Nite family comedy "Wendell & Vinnie," the CBS hit comedy, "The King of Queens," "Two and a Half Men," and "Til Death." His recent shows include Melissa & Joey on ABC Family, Sullivan & Son on TBS, The Exes on TVLand and a brand new show on CBS, Friends with Better Lives. Schiller's latest motion picture, "And They're Off," starring Sean Astin and Kevin Nealon, follows a failed horse trainer who desperately wants to be back in the winner's circle.
With a family heritage of philanthropy, Schiller continues to support causes for health and human services, arts and entertainment, local and national political fundraising, and public education. For more information, visit http://www.robschiller.com.