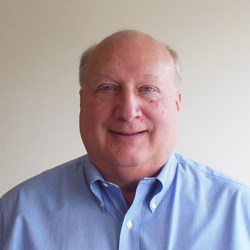 Menomonie, WI (PRWEB) November 21, 2013
To expand its business in the growing companion animal market, Vets Plus, Inc. has hired Rich Coy as Senior National Accounts Manager. Coy will lead the newly formed Companion Animal Sales Team to target new and existing private label accounts with products for pets.
Steve Vale, VP Sales and Marketing at Vets Plus, Inc., explained the new sales division. He said, "Our business is booming in the companion animal market. We recently invested in new technology to produce jerky for dogs and continue to see significant interest in our soft chew products. What sets us apart is our broad range of product forms and access to natural ingredients; this means we can create the truly unique formulations our customers want. By dedicating a sales team to focus on the pet market, we'll be able to expand our offering with additional science-based products." He continued, "With his experience in retail and relationships with food brokers, Rich is an excellent choice to lead this team."
Coy comes to Vets Plus, Inc. after several years with Marfood USA, as National Sales Manager and then Director of Sales, where he developed sales programs to increase distribution of private label and branded meat snacks. He has experience in account management, developing promotional programs, and strategic planning. Prior to his position with Marfood USA, Coy was Business Development Manager with The Innovative Solutions Team, a consulting firm specializing in sales and marketing for emerging companies.
Vale described Coy's role as leader of the Companion Animal Sales Team, saying, "Rich will be responsible for developing a plan and driving sales growth in our private label and branded business. We were impressed by his strong history of success as a consultant for startup companies and sales manager for established brands. He brings a level of experience and talent for strategic planning we really need in order to grow in the pet market."
Coy holds a bachelor's degree in Marketing from Indiana State University.
About Vets Plus, Inc.
Vets Plus, Inc. (VPI), located in Menomonie, Wisconsin, is a leading manufacturer of health and nutritional supplements for both food and companion animals. With over 20 years of experience, Vets Plus creates custom formulations for contract manufacturing of innovative probiotic, prebiotic, nutritional, and nutraceutical products in a wide variety of feeding forms. Vets Plus is proud of its continued growth into a leader within the animal health industry and ability to manufacture several hundred products while maintaining ISO-9001:2008 and NASC certifications and cGMP and AAFCO compliance. Vets Plus is a member of the American Pet Products Association (APPA).
###