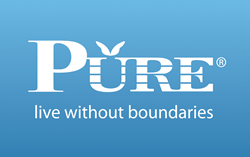 Our goal is to offer our guests a superior level of service and premier amenities
Buffalo, NY (PRWEB) November 25, 2013
Building on the success of PURE Rooms at FelCor's Phoenix-Biltmore hotel, the company elected to bolster its health and wellness offerings with hypoallergenic hotel rooms at three more of its properties. As a result, the company now offers hypoallergenic guestrooms at The Embassy Suites Hotels in Orlando-International Drive, Miami-Airport and Birmingham, AL. Designed and installed by PURE Solutions, these rooms make travel easier for people with asthma and allergies by virtually eliminating surface and airborne irritants.
PURE Rooms are treated according to a patented seven-step process that kills and protects against 98-100% of viruses, bacteria and other harmful particles. This method creates a truly hypoallergenic space that is more comfortable for people with allergies and that also can provide a more refreshing and rejuvenating experience for all hotel guests.
FelCor is no stranger to meeting the requirements of discerning guests seeking the highest quality rooms and the company continues its tradition of innovation in areas of health, wellness and sustainability.
"Our goal is to offer our guests a superior level of service and premier amenities," said Heather Strauss, General Manager at the Embassy Suites Birmingham. "We believe PURE guestrooms will distinguish our hotel as provided the highest standards in terms of health and wellness."
CEO of PURE Solutions, Brian Brault, praised FelCor's commitment to the overall health and wellbeing of its guests, citing the company's sustainability initiatives and environmental stewardship.
"FelCor is on the cutting-edge of the industry because it knows what travelers want," he said. "As more and more of these travels insist upon hypoallergenic rooms, we are excited to continue partnering with FelCor in providing this vital service.
With 12 allergy-friendly rooms, the Embassy Suites Hotel Orlando-International Drive is an official Disney World Good Neighbors Hotel and is Florida Green Lodging-certified. The Miami Airport and Birmingham hotels are also proximate to attractions in their home cities and feature 25 and 10 PURE Rooms, respectively.
PURE Rooms can be found at more than 300 first-class hotels nationwide. As companies like FelCor continue to expand their hypoallergenic hotel options, it seems the future of travel will be a lot healthier for allergy-sufferers and non-allergy-sufferers alike.
About FelCor Lodging Trust
FelCor, a real estate investment trust, owns a diversified portfolio of primarily upper-upscale and luxury hotels that are located in major and resort markets throughout the U.S. FelCor partners with leading hotel companies to operate its 61 hotels, which are flagged under globally renowned names and premier independent hotels. Additional information can be found on the Company's website at http://www.felcor.com.
About PURE Solutions
PURE Solutions utilizes state-of-the-art purification technology to create allergy- friendly environments that are 98-100% free of viruses, bacteria and other harmful airborne particles. Each PURE Room is comprehensively treated to remove allergens and irritants from all hard surfaces, fabrics and air. In addition to providing allergy-friendly guestrooms and conference centers at more than 300 hotels nationwide, PURE also offers air-purifiers, bedding encasements and a variety of other hypoallergenic products for home. To learn more about the PURE process and products, please visit their website at http://www.pureroom.com.