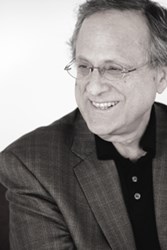 Health: The state of complete physical, mental and social wellbeing and not merely the absence of disease or infirmity. - World Health Organization
Portland, OR (PRWEB) November 26, 2013
As Americans evaluate their options under the Affordable Care Act, or review the new rates being issued by their health insurance providers, there is an additional reality to factor in. Even healthcare experts think health insurance is not the solution for health and wellness. According to Arnie Freiman, CEO of Sophus Health, "Health insurance can't provide the caring, intelligent support that people need for health and wellness. Healthcare in the United States is in a complete crisis, and current reforms are legislative and political responses rather than a true challenge to the foundation of changing health care."
Five Reasons Health Insurance Doesn't Improve Health
1. Health insurance is only a financial tool. Its sole purpose is to reduce financial risk.
2. Health insurance is a high-commission sale for insurance brokers. Some of these salespeople feel they have no incentive to provide a program to improve health, which can stabilize or lower premium rates.
3. Health insurance is not designed to improve health or wellbeing. High deductibles, co-pays and coverage exclusions discourage its use.
4. Health insurance uses a punishment mentality. If services are used, rates go up; if wellness programs aren't followed, rates go up.
5. Most health and wellness programs are a "plug and play" product. These are not customized health programs designed to improve subscriber health.
Because of these realities, there is a rapidly growing trend toward customized healthcare programs that encourage and support lifestyle management. These programs can include services such as personal coaching, genetic testing, customized personal wellness programs and on-site employee health clinics. Sophus Health, based in Portland, OR, offers support in Five Aspects of Health: physical, spiritual, financial, relational and self-care. Sophus Health's comprehensive program has delivered the added benefit of stable or lowered premium rates for its subscribers.
ABOUT SOPHUS HEALTH
Sophus Health provides customized healthcare programs for innovative companies. These programs include support in the Five Aspects of Health: physical, financial, spiritual, relational and self-care. Sophus Health, based in Portland, OR, is a newly-launched company created by experts in health care and actuarial science.