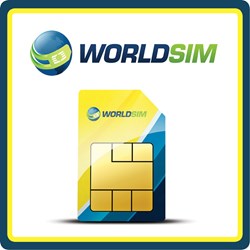 (PRWEB UK) 20 November 2013
International roaming specialists, WorldSIM, this week slashed data costs on the WorldSIM Roam Free SIM card in many countries including Australia, Hong Kong, India, Indonesia, South Korea and Sri Lanka, by as much as 93%.
Outrageous data roaming costs have, until recently, forced about 70% of travellers to turn off their data roaming when they travel, leaving them without internet access, travel apps that use data, sat nav and social media.
Since 27th September the ACMA have put in place an international roaming standard that requires mobile service providers to provide a range of consumer protection features to help overseas travellers manage their mobile usage and better avoid bill shock. Despite recent drops in rates, using your phone overseas is still overpriced, at up to 30 times the price of the data rates in Australia
Travelling without access to these now vital services isn't ideal but with the many bill shock stories that have surfaced over the past few years, travellers are in fear of the unknown charges that will come their way.
More than 930,000 Australians visited Asia for leisure or business in 2012 – an increase of 12 percent on 2011, according to figures from the Thailand Department of Tourism. Many of these travellers are being collectively charged millions of dollars on their return, as a direct result of large mobile phone bills and charges.
The WorldSIM Roam Free SIM card puts an end to extortionate charges by offering its customers data from as little as $0.10c per 100KB, allowing them to upload their holiday photos straight to Facebook, without having to worry about expensive data roaming costs.
Developed in a bid to avoid horror stories like the one reported earlier this year on a Miami TV station, where one woman was left with 43 page phone bill totalling a whopping £201, 000, The WorldSIM Roam Free SIM card offers rates that are up to 85per cent cheaper than competitor SIM cards, which is great news for the avid traveller.
WorldSIM CEOArif Reza, said: "Over the years, travel has become synonymous with large phone bills, but with the WorldSIM travel SIM card, roaming bills quickly become a thing of the past. The WorldSIM Roam Free SIM card was purposely designed for individuals who either live abroad or travel frequently and for the travel industry to onsell to customers as an extension of their service. So far the response has been fantastic and we have another exciting announcement to make before the end of this year."
For more information on the official launch, please visit http://www.worldsim.com.
WorldSIM is represented by Tina Clough at Poppy-PR. For more information, please contact tina.clough(at)poppy-pr(dot)co.uk.
About WorldSIM
Conceived in 2006, WorldSIM is a global company providing a range of solutions to help reduce the cost of keeping in contact across borders. As specialists in international roaming and data roaming, WorldSIM offer a selection of award winning travel accessories suitable for leisure and business use.