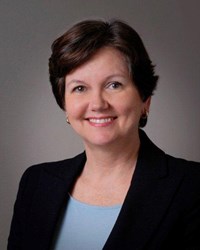 "The Appellate Court recognized that personal jurisdiction means something - even in asbestos cases."
New York, November 8, 2013 (PRWEB) November 25, 2013
Kelly-Moore Paint Company successfully challenged jurisdiction in an upstate New York asbestos case (Cianciola v. A. O. Smith Water Products, CA 13-00598) in 2012. Plaintiff, represented by the Napoli Bern firm, appealed. Kay Andrews of the Austin office, and John Canoni of the New York office, prepared the appellate briefing for Kelly-Moore. Kay Andrews presented oral arguments in Rochester on October 18th. In an order entered on November 8, 2013, the Appellate Division, Fourth Department unanimously affirmed the lower court's dismissal of the amended complaint against Kelly-Moore for lack of personal jurisdiction.
The Appellate Division, in a 5-0 decision, concluded that the trial court properly granted Kelly-Moore's motion to dismiss. Kelly-Moore is a California company with limited geographic distribution of its products.
Kay Andrews stated: "We are pleased that the Appellate Division properly applied the law requiring a plaintiff to show a substantial relationship between the claims alleged and the defendant's conduct in New York giving rise to those claims. Because the plaintiff was unable to do that in this case, the Court appropriately affirmed the dismissal of plaintiff's amended complaint against Kelly-Moore. Kelly-Moore did not conduct business in New York and did not sell any of its products in New York. This is the correct result."
Hawkins Parnell Thackston & Young LLP attorneys are among the nation's leading litigators with substantial trial experience in toxic tort and environmental, business, commercial, and financial litigation.
The firm has offices in Atlanta, Austin, Charleston, WV, Dallas, Los Angeles, New York, St. Louis and San Francisco and has earned recognition and accolades with its numerous trial and appellate victories.
For More information contact Carol Crocker at 214-780-5130 .