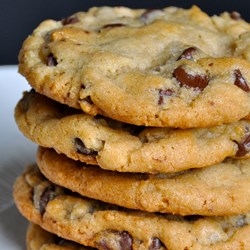 "Meals bring people together" Anu Mehra, Foodie Call's CEO
Charlotte, N.C. (PRWEB) November 26, 2013
Foodie Call, one of the leading local food delivery services, knows that the holidays can be tough times for those celebrating any festivities long distance. But, the Charlotte-based restaurant marketing firm also knows that there are still ways to keep connected to your far-off loved ones… and better yet, through food.
Whether you're in a long distance relationship, have family members overseas, or have partners in the military, here are Foodie Call's how-to tips for keeping connected:

Send themed gift boxes to your friends and family to remind them of home. Themes might include ones based around a past vacation you might have taken together, of their favorite sports team, or of items that are linked by an aesthetic, like a color.
Send a box of letters or mementos, and have your loved one open one per day. Send printouts of Instagram photos, handmade cards, or photos of pets, and date each one with a "To be opened on" date.
Dine together virtually: Foodie Call can deliver gift boxes to residents, co-workers and visitors around the Charlotte metropolitan area with wine, baked goods, and other gourmet treats. Make a phone call a bit more special by delivering a bottle of Merlot with half-a-dozen homemade Chocolate Chip Cookies or stuffed Oreo or Caramel Sea Salt cupcakes to your loved one, and settle in for FaceTime or a chat over Skype.
Schedule the same time to talk every day, and make sure you stick to the schedule like you would for a family dinner. Even better? Try a themed night-a-week, like a "Wine Wednesday," and cruise through Hump Day to get to the weekend faster.
"The holidays can be tough if you're apart from the people you normally spend time with, or wish you were with," said Anu Mehra, Foodie Call CEO. "Meals bring people together, and we're here to help take away the stress by delivering many favorite meals, gift boxes of your favorite desserts, or wine, beer or champagne to celebrate or end the evening. Maybe you can't meet with your loved one or friend to go to a specific restaurant, but you can let them know you are thinking of them by surprising them with their favorite dish delivered to their home or work."
In addition to gift boxes, Foodie Call also works with restaurants across Charlotte to deliver foods from venues that do not offer in-house delivery services. Foodie Call is partnered with more than 100 restaurants in the greater area, and will help dish up Indian, Asian fusion, Middle Eastern, classic American fare, and more – straight to your doorstep or office.
For more information on delivery or sending gift boxes, visit http://www.MakeAFoodieCall.com.
About Foodie Call, Inc.
Foodie Call is a multi-restaurant marketing and delivery service that provides a delicious variety of Charlotte's best cuisine, beer, and wine to Charlotte metropolitan area residents, workers, and visitors. Foodie Call services Charlotte and the surrounding areas from Ballantyne to Lake Norman. The delivery company brings napkins, utensils, and drinks for a full complement to your meal. For special events, they can provide wine accompanied by gift boxes or items for themed events. For hours and menus, or to place an order, visit http://www.MakeAFoodieCall.com or call Benny, the catering manager, at 704-245-6556.
Contact:
Lindsay Yontz
Lindsay(at)MakeAFoodieCall(dot)com
308 E Worthington Ave.
Charlotte, NC 28203