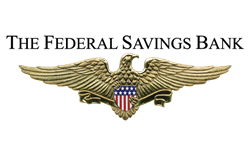 For the first time since 2000, we're going to see the mortgage market dominated by purchase activity as the refinance share drops below 50 percent.
Chicago, IL (PRWEB) November 20, 2013
The Federal Savings Bank is enthusiastic to inform its first-time homebuyer walk in clients that according to a recent economic outlook from Freddie Mac, the housing market is expected to shift from predominantly refinance activity to one dominated by first-time home buyers. The market shift would mark the first-time homebuyers looking to make a new home purchase account for the majority of mortgage activity since 2000.
"With the close of 2013 will also come a major transition in the housing finance industry," said Frank Nothaft, vice president and chief economist at Freddie Mac. "For the first time since 2000, we're going to see the mortgage market dominated by purchase activity as the refinance share drops below 50 percent."
Mortgage refinance activity has represented the majority of all mortgage applications as a result of lower interest rates.
Report Highlights
The economic outlook predicted that the economy would grow at a rate between 2.5 and 3.0 percent. Other estimates expect the economy to slow down slightly in the fourth quarter of 2013 before picking back up again after the new year. The Organization for Economic Co-operation and Development recently predicted that the U.S. economy would grow to just below Freddie Mac's prediction of 2.1 percent in the fourth quarter. For next year, the OECD estimated that U.S. gross domestic product would grow by at least 3 percent.
Freddie Mac's predictions also suggested that interest rates would rise throughout 2014 up to the 5 percent range for a 30-year fixed rate mortgage. While homebuyers have been enjoying low cost mortgage options over the past year while rates have remained near record lows, most housing markets are expected to remain affordable next year. Higher rates will end up strengthening the mortgage market as home prices and sales will reach sustainable levels of growth.
"And with mortgage rates rising, we're also going to see the home-sales gains as well as the impressive house price growth begin to moderate to more sustainable levels," Nothaft stated.
Home values will continue to appreciate, but at a more moderate pace between 5 and 6 percent. Multi-family property investments are expected to rise next year at a rate comparable to the early 2000s.
Multifamily Production Report
The National Association of Homebuilders appeared to agree with Freddie Mac's predictions, as the most recent Multifamily Production Index revealed that builders remained positive in their outlook on the multifamily housing market. Despite falling slightly, the index score was above 50 points for the seventh consecutive quarter, indicating the more homebuilders believe conditions are improving.
"Multifamily developers remain positive about where the market is right now, despite the dip in the index," said Dean Henry, NAHB's Multifamily Leadership Board chairman and CEO of Legacy Partners Residential. "There are challenges still facing the industry such as availability of labor and rising cost of some building materials, but the demand for apartments and condos is strong enough for developers to proceed in most markets."
Contact the Federal Savings Bank, a veteran owned bank, to find out more about low rate mortgage options.