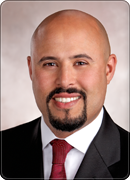 Dr. Jehaimi brings a wide knowledge of pediatric endocrinology.
Gulfport, MS (PRWEB) November 20, 2013
DoctorsElite, a site that helps patients find doctors by diagnosis, treatment, and specialty, has announced that Dr. Cayce Jehaimi has joined their growing membership list. Dr. Jehaimi brings a wide knowledge of pediatric endocrinology to an already diverse member base for the site.
Dr. Jehaimi treats children, adolescents, and young adults with diseases affecting the body's endocrine system (a collection of glands that produce hormones that regulate your body's growth, metabolism, and sexual development and function).
Treatments include Insulin Pump Therapy, Insulin Resistance, Amenorrhea, High Cholesterol, Pituitary diseases, Diabetes Insipidus, Diabetes Type 1 & 2, Growth Hormone Deficiency, Klinefelter Syndrome, DiGeorge Syndrome, Hypoparathyroidism, Addison's Disease, Turner's Syndrome, Calcium Disorders, Rickets, Short Stature, Polycystic Ovaries, Thyroid Disorders, Prader-Willi Syndrome, Hypopituitarism, Congenital Adrenal Hyperplasia (CAH), Precocious Puberty, Delayed Puberty, Hypoglycemia, Silver-Russell Syndrome, Noonan Syndrome, High Prolactin, Septo-Optic Dysplasia, and Vitamin D Deficiency.
Dr. Jehaimi is a medical graduate of Tripoli University in Libya (2000). He completed internships in Libya and Alberta, Canada (2002), followed by Pediatric Residency training at Ochsner Clinic Foundation and Tulane University in New Orleans, La. (2007). Dr. Jehaimi completed his fellowship in Pediatric Endocrinology and Diabetes at the University of Texas Health Science Center in Houston, Texas (2010), which included training at M.D. Anderson Cancer Center, Children's Memorial Hermann Hospital and Lyndon B. Johnson Community Hospital.
Dr. Jehaimi is Board Certified in General Pediatrics and Pediatric Endocrinology. He is a Fellow of the American Academy of Pediatrics (FAAP), Diplomate of the American Board of Pediatrics (ABP), Diplomate of the American Board of Pediatric Endocrinology (ABPE), Diplomate of the American Board of Physician Nutrition Specialists (ABPNS) and Licentiate of the Medical Council of Canada (LMCC).
Patients, doctors, and healthcare organizations can all register on DoctorsElite to search for medical professionals by diagnoses, treatments, and specialties.
About DoctorsElite
Founded by Cyril Bethala, MD, DoctorsElite is a free, secure online service that helps patients find doctors, doctors network with one another, and healthcare facilities promote themselves. With the overarching goal of helping patients take their care into their own hands, DoctorsElite strives to make their tools as comprehensive and easy to use as possible.