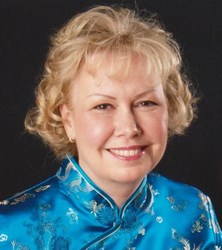 Prescott, Arizona (PRWEB) January 07, 2014
Located in Prescott, Arizona, Body Oasis Laser Aesthetics and Medi Spa, provides cutting edge laser and cosmetic dermatology services under the direction of board certified dermatologist, Robin Fleck, M.D. "I am pleased to unveil the cosmetic makeover at Body Oasis Laser Aesthetics just in time for the New Year," remarks Dr. Fleck. The first modification made at Body Oasis was the wall colors. Body Oasis tones can be described as tropical with rose shades. Wall appliques were also added and the preexisting frames were all relocated. Adorning the walls with art and décor has made a huge impact on the overall appearance. Body Oasis clients have already expressed excitement about the updates within the office.
A Medispa is a facility whose medical program is run under the strict supervision of a licensed cosmetic dermatologist. Medical spas blend spa services with conventional and alternative healing therapies, and their numbers are on the rise—nationally, medical spas have increased from 250 to 1,250 in the last five years. Patients who have had certain procedures done may not want to go to a public day spa for relaxation after their Botox or laser treatment. "Our patients love being able to relax in their own private room after a medical or cosmetic procedure," comments Monique Ridgeway, cosmetologist at Body Oasis.
At Body Oasis, Monique indulges patients with deluxe pedicures, warm coconut oil manicures, and Vitamin C antioxidant facials. Staying in tune with technological advances also makes a big difference in a business. "I developed a slideshow presentation to allow for a smoother cosmetic consultation. Clients can easily follow along and do not get overwhelmed," remarks Monique. The slideshow presentation works hand-in-hand with the Visia Computerized Skin Analyzer. By reviewing before and after photos and the patient's own photographs, as well as educating clients on the available treatments and the aftercare involved, the clients can make an informed choice about which procedure is best in their individual circumstance.
Body Oasis Laser Aesthetics offers Botox and cosmetic filler treatments, laser hair and tattoo removal, Active FX fractional laser resurfacing for premature aging, facial spider vein reduction, laser liposuction to treat double chin and jowls, platelet rich plasma therapy for treating wrinkles and for hair restoration, and the new Noveon nail laser treatment for nail fungus.
Robin Fleck, M.D., is a double board certified dermatologist and internist, recognized by the American Board of Dermatology and the American Board of Internal Medicine. She is founder and medical director of Southwest Skin and Cancer Institute and Body Oasis Laser Aesthetics http://www.rejuvadoc.com. Dr. Fleck is a fellow of the American Academy of Dermatology, American College of Physicians, American Society of Laser Medicine and Surgery, American Venous Forum and the American College of Phlebology. She is also the director of Vein Specialties in Prescott, Arizona, where she treats chronic venous insufficiency, spider veins, and varicose veins.