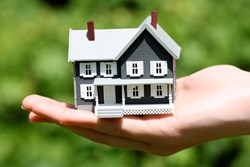 These programs will help beat out buyers to hot new listings.
Buford, Georgia (PRWEB) November 21, 2013
Purchasing a home is hardly ever easy. Before purchasing a home, there is a large amount of research that needs to be conducted. If that research is not done, the homebuyer could end up making a big mistake. Cati Ragauskas of Maximum One Realty is currently offering buyer and seller programs. These programs will help beat out buyers to hot new listings and quick Internet home valuations. These complimentary services are available for homes in North Atlanta Georgia at http://catisells.com.
Cati Ragauskas offers a simple online form to fill out (to become a VIP buyer) in order to beat out other buyers to hot new listings. This form has been created to save time and money. The form is simple to fill out. It simply asks for the buyers name, email, phone number, the type of housing they are interested in and they area they wish to purchase the house in.
When an individual is a VIP Buyer, they will be the first to know as soon as a home in North Atlanta Georgia is placed on the market. As a VIP Buyer, the individual will also be able to negotiate the lowest price, before other buyers get a hold of it.
Calculating a mortgage is something that many individuals need to do before they make the final decision, which is why Cati Ragauskas included a mortgage calculator at http://catisells.com, along with access to mortgage rates and a fancy user friendly property search tool.
Individuals can also become a VIP insider and receive home buying and selling reports, secrets and videos.
About Cati Sells North Metro Atlanta
Cati Sells North Metro Atlanta is a company that likes to help homebuyers out. They are focused on making the home buying experience as easy as possible for individuals throughout the area of North Atlanta Georgia. Cati Ragauskas has many years of experience as a realtor. She also received the president's award and executives club for outstanding performance as a realtor.
Company Contact: Cati Ragauskas
Company Email: cati(at)catisells(dot)com
Company Phone: 404-784-2631
Website: http://catisells.com