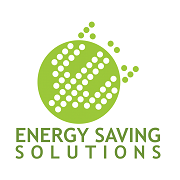 Forever LED Lights™ are the only full line of LED lighting with a lifetime guarantee backed exclusively by McCusker & Company, which gives business owners the peace of mind of high quality lighting with free on-site replacement
Miami, FL (PRWEB) November 27, 2013
Energy Saving Solutions, a national supplier of energy-efficient LED and induction lighting technology to business and government, announced that their popular 'Forever LED Light' and induction lighting systems, an energy-efficient, long-lasting LED are now backed by on-site repair or replacement by McCusker & Company, a leading worldwide provider of consumer and commercial extended warranty services, and Service USA, a provider of customer service management and support programs.
Headquartered in Miami, Fla. and with authorized distributors in all 50 states, Energy Saving Solutions provides businesses, government agencies, schools and non-profit organizations throughout the nation with energy-efficient and healthier lighting systems, a market that has grown rapidly due to increased public awareness of the advantages of LED and induction lighting as superior alternatives to old fashioned filament wire light bulbs.
"As a leading supplier of state-of-the-art lighting solutions to organizations of all sizes, we've proven over and over that switching to the latest technology available saves significant money, reduces eyestrain and increases productivity while minimizing carbon emissions," commented Peter Stein, founder and CEO of Energy Saving Solutions. "We've now made it easier than ever to make the move to LED with our 'Forever Green Savings Program™, a shared savings agreement which delivers a complete conversion to LED lighting with no up-front costs."
According to Mr. Stein, the 'Forever LED Light' product line service and support will be exclusively administered by McCusker & Company and backed by Service USA, providing customers with free a replacement warrantee for all of Energy Saving Solutions' lights and fixtures.
"We're delighted to partner with Energy Saving Solutions in the rapidly expanding market for energy-efficient commercial lighting solutions," stated Will McCusker, CEO of McCusker Holding Company. Will McCusker, "We expect the strength and stability of both firms to provide a winning combination for customers for many years to come."
In addition to the 'Forever LED Light' warranty's long-term maintenance coverage, Mr. Stein said that Energy Saving Solutions' 'Forever Green Savings Program™ shared savings agreement also sets his company apart from other LED lighting manufacturers and suppliers.
"The reason we're able to offer our exclusive 'Zero Money Out of Pocket' program is the savings performance contract factors the reduced utility expenditures in the equation, making it possible for our customers to avoid the upfront cost of the lights and fixtures which are recouped through a portion of the electrical and maintenance savings," he added. "LED lighting is simply unbeatable when it comes to energy-efficiency. For example, a 60-watt incandescent light bulb uses over $300 worth of electricity per year and in comparison an LED bulb draws less than 8 watts of power at a cost of roughly $30 per year. When these savings are averaged out over the lifetime of the agreement, converting to LED becomes a win-win-win solution that pays dividends for both our client, Energy Saving Solutions, and, of course, the environment."
About McCusker & Company
Dallas-based McCusker & Company is a leading firm offering custom product protection solutions for a wide variety of consumer and commercial industries. The company specializes in fulfilling the underwriting, licensing, and administration requirements for international warranty and service programs. McCusker's comprehensive solution includes data administration; customer service; repair and depot facilities along with national onsite service maintenance and installation. For further information, visit http://www.mccuskerco.com or call 1-800-734-0819.
About Service USA
Founded in July 2004, and incorporated in 2008, Service USA Inc. is a provider of outsourced CRM, customer contact programs and call center services, including inbound and outbound voice, email and live agent chat services. Service USA's management team members have been in the warranty and service industry for decades and represent the core talent from both the warranty administration and service management sectors in consumer products. For further information, visit http://www.goserviceusa.com
About Energy Saving Solutions
Energy Saving Solutions USA – the creators of the LED with a lifetime guarantee™ – provides businesses, government agencies, schools and non-profit organizations with energy-efficient LED and induction lighting technology that saves significant money and helps minimize environmental impact by reducing carbon emissions. Based in Miami, Fla., Energy Savings Solutions USA also offers organizations the 'Forever Green Savings Program™ – a 'Zero Out of Pocket LED Retrofit' which delivers a complete conversion to LED lighting with no up-front costs. Energy Saving Solutions is paid back from a portion of the electrical and maintenance savings that the ground-breaking Forever LED Lights create. For more information, visit http://www.EnergySavingIndustry.com.
# # #