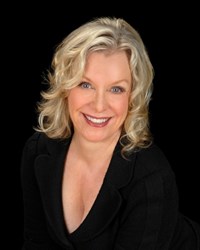 Retailers continue to be focused on drawing in more shoppers to buy cheaper items. It's the old 'Price it low - Watch it go,' style of retailing. But it is much more profitable to focus on attracting the best customers with the most money to spend.
Stevens, PA (PRWEB) November 21, 2013
It's the holiday gift-shopping rush and marketers are in a desperate fight to grow their share of the gift-giving market, especially this year with six fewer shopping days between Thanksgiving and Christmas and consumer sentiment at a two-year low as reported by the Thomson-Reuters/University of Michigan Index in MarketWatch. Retailers are so eager to generate excitement that many are opening their doors on Thanksgiving Day, to get a jump on Black Friday.
Commenting on the efforts by retailers to get the jump on this year's shopping season, Pam Danziger, president of Unity Marketing, says, "Thanksgiving openings are ultimately not going to make any difference to retailer's bottom line, when all is said and done. For years people who wanted to shop on Thanksgiving could easily do so from the comfort of their home over the internet."
Danziger continues, "For retailers, the secret of growing their gifting business isn't about opening more hours or offering deeper discounts, it is about better understanding and meeting the needs of the gift shopper, and not just any shopper by the ones who have plenty of money to spend. That means, attracting more affluent shoppers to the shopping destination and offering him or her the kind of special gifts and shopping experiences that they value. Unity Marketing has just published a new trend report that will help marketers gain actionable insights into this most valuable shopper. "
The report entitled the Heavy-Lifting Gifter reveals the purchase behavior of affluent gift shoppers based upon a new survey of 1,200 affluent, high-end shoppers who plan on buying gifts this holiday season.
Heavy-lifting gifters have big budgets and long gift lists to buy for
The affluent gift shoppers are called the 'heavy-lifting gifters,' because they spend about two times more purchasing holiday gifts than do the general population gift shoppers. This year the National Retail Federation predicts that the typical customer will spend $738 on holiday gifts and other holiday items. By comparison Unity Marketing's new study of affluent gift givers (average income $267.1k) found they plan to spend $1,780 on gifts alone. With an average of 9.3 people on the typical affluent gifter's list, they will spend on average $191 on each gift purchased.
Given affluent's significantly greater spending power, marketers and retailers need to cultivate the affluent top 20 percent of customers. This new report is designed to help marketers and retailers understand the mindset and special gifting needs of the affluent in order to better serve them with their brand and shopping experiences.
"Growing a business is a numbers game," Danziger says. "Retailers continue to be focused on simply drawing in more and more shoppers to buy cheaper, more heavily discounted items. It's the old 'Price it low - Watch it go. Stack it high - See it fly,' style of retailing. But it is much more profitable to focus on attracting the best shoppers into your store who will spend more money. To do that you have to practice a new style of customer-centric retailing, one that understands the customer, their needs and focuses the shopping experience around meeting each customers' expectations."
More about the new affluent gifting study
The new study reveals the affluent gift shoppers special and unique needs around gift purchases. To provide context and comparison to the values of affluent gift shoppers, Unity Marketing compares the results of the new affluent gifting survey with those from a similar survey conducted in 2012 with a sample of n=2,000 middle-income gift shoppers (average income $93.6k.)
The new study includes:

Top gift selections among affluent gifters: What gifts are hot this year among affluents and which gifts are more popular with affluents than with the less well-heeled gifters. "Affluents crave gifts that deliver experiences to the recipient, either gifts of experiences or gift items, like wine, spirits, and other consumables, that deliver an experience. They are less interested in gift selections that are popular with the masses, like gift cards or giftables," Danziger explains.
Features that attract affluents to a particular gift: While affluents, like everybody else, are drawn to discounted and sale items, this year made in USA gifts are strongly favored by the affluents. "Retailers that want to capture the affluents' greater spending power should call out 'made in America' gifts in their stores," Danziger advises.
Where affluents like to shop for gifts: Rated as their number one, go-to destination for gift shopping this year is the internet. The internet is twice as popular with affluent shoppers than the next most popular destinations which are tied for second place, discount department stores and traditional department stores. "The internet hands down is the winner when it comes to ease, convenience and ability to compare prices and products in order for affluents to get the best value for their money," Danziger says.
What shopping features attract affluent gift shoppers: For affluents, unlike the masses who favor good prices, high quality merchandise is the top draw. While affluents don't turn up their noses at sales and discounts, they are searching for value first, not cheap prices. "Affluent shoppers understand that buying something just because it is on sale is not enough. They like sales, but they are far more motivated to shop in destinations that offer them special customer experiences," Danziger notes.
The Heavy-Gifting Lifter trend report concludes with six important take aways for retailers and marketers to put the research findings into action for their brands and stores. "Affluents expect more customer service and value special attention that specialty retailers deliver. They don't want to fight the crowds or stand in line. They will reward retailers that deliver those special experiences throughout the year when they need to buy a gift. One simple thing, complimentary high-quality gift wrap with a customized gift card that identifies the store, can make a real difference in developing not just one, but two future customers, since gifting represents a unique chance for marketers to touch two target customers at one time: the gift giver and the gift recipient," Danziger concludes.
About Pam Danziger and Unity Marketing
Pamela N. Danziger is an internationally recognized expert specializing in consumer insights for marketers targeting the affluent consumer. She is president of Unity Marketing, a marketing consulting firm she founded in 1992. Pam received the 2007 Global Luxury Award for top luxury industry achievers presented at the Global Luxury Forum by Harper's Bazaar. Luxury Dailynamed Pam to its list of "Women to Watch in 2013."
Pam gives luxury marketers "All Access" to the mind of the luxury consumer. She uses qualitative and quantitative market research to learn about their brand preferences, shopping habits, and attitudes about their luxury lifestyles, then turns these insights into actionable strategies for marketers to use to reach these high spending consumers.
Pam's latest book is Putting the Luxe Back in Luxury: How new consumer values are redefining the way we market luxury (Paramount Market Publishing, 2011). Her other books include Shopping: Why We Love It and How Retailers Can Create the Ultimate Customer Experience, published by Kaplan Publishing in October 2006; Let Them Eat Cake: Marketing Luxury to the Masses-as well as the Classes,(Dearborn Trade Publishing, $27, hardcover) and Why People Buy Things They Don't Need: Understanding and Predicting Consumer Behavior (Chicago: Dearborn Trade Publishing, 2004).