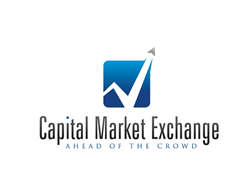 Over time, we have seen that regulatory efforts, though well intended, have increased corporate risk...
Boston, MA (PRWEB) November 26, 2013
Capital Market Exchange, a Boston-based analytics firm, is the first firm to provide professional bond investors transparency on the top factors currently thought by active market participants to influence near-term changes in investment grade corporate bond spreads. Capital Market Exchange regularly analyzes active market participants views on factors broadly to drive near-term spread changes by industry and then leverages its proprietary analytics to build from the bottoms up a Sentiment Adjusted Spread reflective of these views for over 10,000 investment grade issues across fourteen sectors. This past period revealed that fixed income investors had mixed opinions about the impact of Basel III Tier 1 Common Equity ratios on financial firms near-term credit risk levels.
Regulatory bodies intended Basel III to improve both the quantity and quality of capital, while simultaneously strengthening different features of international capital standards. Arguments in favor of Basel III maintain the regulation intends to help banks withstand challenging times, while others contend, it will decrease competitiveness and do more harm than good. With no clear consensus on impact of Basel III adoption on banking sector bond spreads, Capital Market Exchange set about to objectively quantify the impact by firm.
As a first step and of unexpectedly high value to its clients, Capital Market Exchange built the database. Sarah Biller, President of Capital Market Exchange said, "Investment teams overwhelmed by big data with no systematic process in place to parse it for actionable opportunities have reacted positively to our efforts to provide them one place to compare Basel III readiness across peer institutions." Biller further noted, "Over time, we have seen that regulatory efforts, though well intended, have increased corporate risk. Our efforts to provide more clarity to our network of investors by analyzing the impact on Banks' near-term spreads and, if warranted, raise the red flag is central to our core value proposition."
For more information about Capital Market Exchange please visit: http://www.capital-market-exchange.com/.