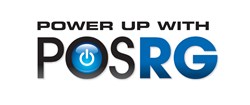 We've always had a successful business strategy. This is the next step in maturing our business.
Wauconda, IL (PRWEB) November 21, 2013
POS Remarketing Group, Inc. (POSRG) announced today it implemented an integrated customer relationship management (CRM) solution to continue providing customers with exceptional performance as the company experiences tremendous growth. POSRG, a provider of refurbished point-of-sale equipment, has been growing about 30 percent a year since 2005. Modernizing its sales, service, marketing and operations teams with CRM tools and process will enable POSRG to keep providing customers with the best possible experience and continue its growth.
"We've always had a successful business strategy," said Ken Testa, founder and CEO of POSRG. "This is the next step in maturing our business. Microsoft Dynamics CRM solution will help us continue to grow our relationships with our existing customers and develop new ones. To reach that next level, our challenge is to connect prospects and customers with our internal departments. Automating processes will empower us to touch customers at a more rapid rate and continue to meet our Key Performance Index (KPI) goals. Our connection with sales and operations has drastically improved and customer support is much higher level with the new CRM solution."
In this challenging economy, POSRG's goal is to provide cost effective POS and store technology solutions to customers across industries in North America and the world. POSRG sells, buys, and services all major brand POS equipment including brands from IBM, Epson, NCR, Fujitsu, Micros, Radiant, Symbol, DigiPos, HP, Datalogic, CAM Commerce, Metrologic, PAR, Posiflex, Javelin, and Verifone.
"Microsoft Dynamics CRM solution has given our sales group the ability to manage our existing accounts efficiently and contact prospective clients with ultra-specificity to increase our probability of closing new business," said Peter Varey, Director of Sales at POSRG.
"Our implementation partner, Riics, Inc., really understood our business and helped us implement the Microsoft Dynamics CRM solution that was right for us based on our business needs," said Jim Remke, CRM Project Manager at POSRG. "We have a CRM solution that is integrated with our website, backend systems, and production line. Now, we have total visibility on orders in production through every step of our processes and that has helped our sales & operations teams reduce time in following up on orders and consequently improved customer service and productivity of the organization."
About POS Remarketing Group, Inc.
Founded in 2005, POS Remarketing Group, Inc. is a supplier of point of sale products and store technology and support services to more than 3,000 organizations in every major vertical global market and provides solutions worldwide. POSRG's innovative solutions provide its customers a lower cost of ownership, the most value and reliability by supporting customers' hardware investment. POSRG has offices in Illinois, New York, and Canada (POSRG Canada) and is supported by network of more than 100 POS professionals.
For more information on POS Remarketing Group, contact Jim Remke toll-free at 866.462.1005, email us at relations(at)posrg(dot)com or visit http://www.posrg.com/ or http://www.posrg.ca/.