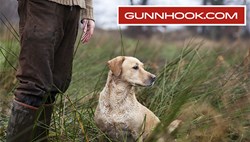 Fort Worth, Texas (PRWEB) November 25, 2013
Awash in a technologically-driven world, it's easy for an adventure-seeker to get overwhelmed, left to wonder if they'll ever get back to where they feel truly alive – deep in the great outdoors. Yet, there is now at least one modern revelation that can help: GunnHook.com. This dynamic new website offers flash sales and a wide range of incredible outings, around the corner and around the world. The site also offers some of their favorite product with new additions coming every day.
Hunting, Fishing and Adventure Excursions
"I'm thrilled with the variety of deals we offer," says CEO/President Jay Decker. "As a conservationist myself, I'm very proud of the site. You can book and save $2,000 on an incredible once-in-a-lifetime trophy stag hunt for two in New Zealand or catch a price break on an Arkansas waterfowl hunt that's under $200 – the deals really do run the gamut of price and experience."
How & Why It Works
"I know that getting the ultimate experience isn't always easy to arrange - or particularly easy on the family budget," adds Decker. "Gunn & Hook provides a place for outdoor enthusiasts and guides and outfittes to come together – it's really mutually beneficial for both parties."
Gunn & Hook is always on the hunt for great deals, but incredible opportunities, like a 12 point meandering underneath a hunter's tree stand, also come to Gunn & Hook.
"Guides, lodge operators and excursion leaders get frustrated when their trips go half full or less –they're thrilled to offer last-minute deals to the many enthusiasts out there."
In addition to featured offers, GunnHook.com allows outdoor enthusiasts the chance to quickly sort through a variety of deals according to the type of trip, desired price range and geographical region (local, regional, even international).
Gunn&Hook currently has an outstanding deal on an elk hunt in New Mexico for $3,795 right now. Just this morning, a hunter shot a bull just under 300" with this guide. It's an incredible deal.
Honest Reviews & Eye Candy
The site also contains candid comments from customers and outdoor enthusiasts can also enjoy the GunnHook.com's "Outdoor Journal" featuring timely articles, news and useful links.
"I love that we are also a place where outdoor enthusiasts can come together to share information – Tweets and tips, first-person accounts, you name it. I think we all want to ensure the long-term survival of our natural resources."
Visitors to Gunn&Hook will also simply enjoy the wide range of photos – trophy bears, shark, bison, elk, turkeys, cats, exotics – and on and on.
Free Registration & Free Trips
Email registration is free and automatically enters users for fantastic giveaways.