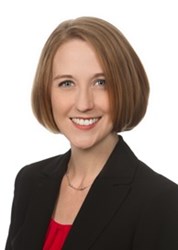 Lansing, Michigan (PRWEB) November 21, 2013
PM Environmental, Inc. (PM) is pleased to announce further expansion in the Mid-South with the opening of its Birmingham, Alabama regional office, as well as the appointment of Regional Manager & Senior Consultant, Ms. Amanda Stone. The new office is located at 1 Chase Corporate Center, Suite 400, Birmingham, Alabama 35244 and is PM's 18th regional office.
Stone will be focusing on Due Diligence, Industrial Hygiene Services, and Brownfield services, as well as business development to support PM's increasing presence in Alabama. Stone has over eight years of environmental experience and was most recently a Project Manager at Bhate Environmental. She has managed projects of varying sizes ranging from single residential-type properties to large multi-story commercial/institutional facilities.
Stone holds a Master of Science in Environmental Management from Samford University, as well as a Bachelor of Science in Environmental Science from the University of Alabama at Birmingham (UAB).
About PM
PM Environmental, Inc. was incorporated in 1992 and is a full-service environmental consulting firm with offices throughout the United States. PM is ranked #1 in Michigan and nationally has ranked in the top 20 environmental consulting and engineering services company by EDR ScoreKeeper™ over the last five years. Services include Environmental Site Assessments, Property Condition Assessments, Brownfield Redevelopment, Environmental Compliance Audits, Building Facilities Services, Underground Storage Tank Management, LEED and Energy Auditing Services, and more. For more information, please visit http://www.pmenv.com and follow us on Twitter @PMEnvironmental.