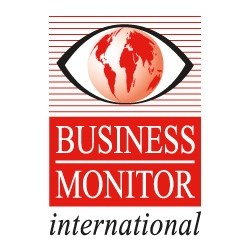 Geographic diversification may be a favourable strategy for pharmaceutical companies, but it's vital that firms recognise the rewards and the risks present in a market, whether developed or emerging.
(PRWEB UK) 21 November 2013
Business Monitor has just released its latest analysis on the Middle East's Pharmaceuticals Investment Opportunities in their new whitepaper 'Middle East Investment Opportunities in Pharmaceuticals: Risk/Reward Analysis'. The whitepaper includes Business Monitor's country comparative risks and rewards ratings tables for the pharmaceuticals industry in each country, as well as specific analysis on three countries of interest within the region - Egypt, Saudi Arabia and South Africa - including headline expenditure projections and key trends and developments.
A snapshot of the whitepaper:
Saudi Arabia will continue to attract the interest of foreign pharmaceutical companies, and not just that of multinationals. An increase in the number of joint venture (JV) agreements with local partners shows that generic drug-based foreign players are also targeting the rising demand for a range of medical treatments. Healthcare modernisation and facility expansion should further support this increasing demand, which is already being driven by epidemiological factors.
Business Monitor continue to expect that Egypt's pharmaceutical market will experience negative shorter-term issues on account of the protracted political turmoil. The whitepaper also notes that the cost of imports - of both pharmaceutical raw materials and finished products - will rise following the recent downgrade of Egypt's credit rating. Nevertheless, in the longer term, Business Monitor still expect steady growth of both values and volumes, as the market's underlying characteristics - including growing population and gradually improving access to facilities - promote its development.
The South African petrochemicals market is flat at a time when export volumes are relatively poor and there is lacklustre manufacturing growth, but so far the local industry has managed to sustain growth in sales due to the high cost of imports. Business Monitor believe that this advantage will be eroded over 2013, as margins come under pressure from rising costs, partly due to the weakening rand.
To read the rest of this brand new whitepaper and to gain access to even more of Business Monitor's expert views and analysis, please click here or contact Sarah Sutcliffe at Press(at)businessmonitor(dot)com.
Business Monitor is a leading, independent provider of proprietary data, analysis, ratings, rankings and forecasts covering 195 countries and 24 industry sectors. It offers a comprehensive range of products and services designed to help senior executives, analysts and researchers assess and better manage operating risks, and exploit business opportunities.