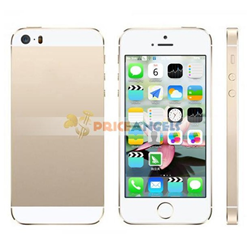 We can beat any competitor in price or quality.
(PRWEB) November 21, 2013
PriceAngels.com, a famous electronics wholesale center from China, has recently updated its website, along with its special collection of $0.99 gadgets and special offers for the coming holiday seasons. The website also features a new subscription option that enables people to access its newest information conveniently.
PriceAngels.com has recently introduced its business of wholesale electronics. Now, any order above $1000 can get an extra discount based on the current price. PriceAngels.com wants to build a long-term relationship with any local retailer around the world. To keep its product quality and service standards at a high level, the company provide this unique opportunity for a limited time only.
Buying $0.99 gadgets at PriceAngels.com has been a new trend among many young people, especially those in the USA. People around the world like this electronics supplier for its products that are reasonably priced.
The spokesman for the company says, "We take pride in supplying all our products at a low price level. Purchase cool gadgets at low prices here and you will come back soon. Please note that we provide free delivery worldwide."
As a leading B2C business in the industry, PriceAngels.com strives to provide a hassle-free shopping experience to its clients. Utilizing relationships with hundreds of original manufacturers and suppliers, PriceAngels.com strives to provide high quality electronic products at affordable prices.
About PriceAngels.com
PriceAngels.com has much experience in the manufacturing and retail of China electronics. The reason to choose PriceAngels is very simple: PriceAngels offers premium quality cool gadgets at affordable prices, and all their products have free shipping. Moreover, with a perfect online presence, PriceAngels.com is able to serve its clients anywhere in the world. For more details, please view: http://www.priceangels.com.
Follow PriceAngels at:
Facebook:https://www.facebook.com/PriceAngels
Twitter: https://twitter.com/Priceangels2008