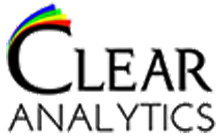 Jersey City, NJ (PRWEB) November 25, 2013
Clear Analytics' mission of enabling everyone in the organization to access information really comes alive with this launch. Individuals who download the Personal Edition will instantly be able to see the advantages and versatility of having the ability to query and create reports by leveraging their existing knowledge of Excel.
"In today's environment, businesses struggle to afford the time, expense, training and adoption costs of rolling out BI solutions. However, IT nor the business can allow mission critical reports to continue to run off spreadsheets unsupervised. Clear Analytics provides the security, governance and transparency to Excel-based reporting, injecting accurate data directly into spreadsheets in a secure, traceable and compliance-friendly manner," said Dipak Bhudia, Chief Product Architect of Clear Analytics. "We want everyone to try it and understand how important it is to have transparency in their numbers in Excel; hence we have developed a Personal Edition."
Clear Analytics Personal Edition is essentially the full featured version without the server based collaborative sharing capability. Clear Analytics will begin to organize live demonstrations, so follow them on Twitter, Facebook and LinkedIn to stay informed. Clear Analytics is a single installer for Windows Vista, Windows 7 and Windows 8+.
Get started today by requesting a Personal Edition on their website at http://www.clear-analyticsbi.com/.
About the Company
The team at Clear Analytics has over 20 years of experience in delivering cutting edge business intelligence solutions to enterprises that demand the freedom to self-serve and never wait on IT. The team's mission is to empower businesses with simple and elegant solutions that allow them to answer their own questions and collaborate insights without the need for IT. For more information about Clear Analytics, visit their website at http://www.clear-analyticsbi.com/.