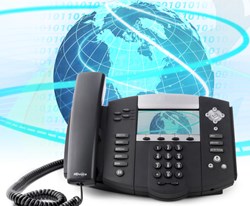 Pittsburgh, PA (PRWEB) November 21, 2013
Prior to yesterday VoIP Innovations only offered their Toll-free DID services to the United States and Canada. Due to popular demand, VoIP Innovations has expanded their Toll-free services to a wide scale international level. Along with the Local International DID services that VoIP Innovations already offers, comes the addition of International InternaToll-free DIDs. This further proves to be yet another reason as to why you should choose VoIP Innovations as your wholesale VoIP carrier. The International Toll-free services are now available in the countries that are listed below.

Costa Rica (CR)
Denmark (DK)
Norway (NO)
Germany (DE)
United Kingdom (GB)
Italy (IT)
Luxembourg (LU)
Croatia (HR)
Mexico (MX)
Bulgaria (BG)
Czech Republic (CZ)
Poland (PL)
Romania (RO)
Slovakia (SK)
Brazil (BR)
VoIP Innovations industry leading BackOffice, Titanium III, makes managing International Toll-free services a breeze. Number searching and provisioning is done in real-time with each country being assigned to a tier that reflects different pricing groups. Access to key performance indicators (KPIs), reports and Call Data Records (CDRs) is always available. Best of all International Toll-Free numbers have the ability to be assigned to VoIP Innovations unique DID and endpoint groups feature. VoIP Innovations group feature provides resellers with a much more organized and efficient way to manage their services. By allowing the resellers to access their International Toll-fee KPIs, VoIP Innovations is continuing to give them the tools they need to be successful in the VoIP industry.
VoIP Innovations is an Inc. 5000 company that specializes in providing the largest DID and termination VoIP footprints in North America. Their network includes over 500,000 DIDs in stock in over 8,500 rate centers in the US and Canada. Recently, VoIP Innovations expanded their footprint to include DIDs in over 60 countries and now offers A-Z termination. VoIP Innovations is owned by ABG Capital and is based in Pittsburgh, PA. To learn more, please visit the VoIP Innovations Blog.