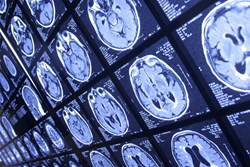 Verian software solutions were originally developed to address the specialized needs of healthcare.
Charlotte, NC (PRWEB) November 21, 2013
Verian, the leader in helping organizations achieve world class cost control, is upgrading purchase to pay software systems for two leading healthcare providers in the eastern U.S. to help advance important cost savings objectives. Both healthcare organizations have been Verian clients for more than a decade.
The first of these longstanding Verian healthcare clients is a federally qualified community health center established in 1968 in collaboration with the Yale School of Medicine, and the first community health center founded in Connecticut.
Recognized as a leading provider in New Haven, West Haven, and surrounding communities, this organization integrates medical, behavioral health, dental, and prevention services in order to eliminate health disparities and to improve the health status of patients and communities at large.
The community healthcare client is upgrading to the Verian Cloud from an on premises version of Verian's Purchase Manager. In addition, the client is adding Verian's Invoice Manager and Supplier Portal solutions, and implementing a new integration to their financial system.
The expansion represents a major step and investment for the client. Representatives indicated that the organization was willing to allocate upgrade funds based on trust in Verian, developed in a relationship of over ten years, and a trust in Verian software solutions, which deliver continuous savings.
The second healthcare client is one of the largest physician-owned and directed multi-specialty groups in North Carolina and the Southeast region. Through 50 convenient locations, and more than 140 providers across 26 specialties, the organization provides comprehensive health care to families, businesses, and employers across Iredell and surrounding counties.
Physicians for this leading healthcare organization are committed to providing excellent, innovative medical care and services. Patients have access to the latest in medical testing and procedures including X-Ray, CT, MRI, ultrasound, and in-house laboratories.
Not long ago, the healthcare provider went live with an upgraded Purchase Manager system in the Verian Cloud. The organization has plans to leverage Verian solutions to reduce costs over 15% annually through supplier rationalization and better strategic sourcing. The upgrade will give the client even better visibility into spending, helping enforce contract compliance using catalogs and automated approval routing.
As a Verian client for over fifteen years, the client sees the value Verian delivers, and pointed to that value as the reason for investing in the Verian system upgrade.
Now, more than ever, healthcare providers are seeking ways to enhance patient care and reduce costs. Verian has helped many healthcare organizations get control of spending and operate more efficiently. In fact, Verian software solutions were originally developed to address the specialized needs of healthcare.
Using Verian solutions, healthcare professionals can easily procure, store, maintain, and pay for all the products, services and equipment needed to provide better patient care, while maintaining efficiency, visibility, control and savings.
About Verian
At Verian, we help organizations achieve world class cost control by putting all spending details at their fingertips in our broad, comprehensive purchase to pay software suite. With over 200 successful implementations, we get it right the first time, configuring software solutions that address companies' unique challenges and industry specific complexities. We drive value beyond implementation by helping organizations bring every pocket of spend under management with our proven See-Manage-Save™ approach. Learn more by visiting our website at Verian.com, or by reading our Verian blog. Stay current on Verian happenings by following us in social media on LinkedIn, Facebook, or Twitter.