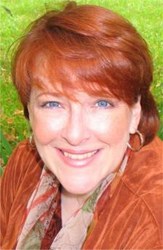 Karyn brings volumes of information and experience to our conference that will enable participants to leave with a clear sense on how to achieve a higher level of success with new marketing techniques. - Linda Stacey, AIIP 2014 Conference Chair
Baton Rouge, LA (PRWEB) November 21, 2013
Marketing professionals around the world would likely agree that the strategies and tactics for business-to-business (B2B) marketing are constantly changing as new technologies emerge. Small business consultant Karyn Greenstreet will present a keynote address on the changing world of B2B marketing at the Association of Independent Information Professionals conference. Slated for Baltimore, MD in early April 2014, the annual conference draws an international audience of information professionals who are also business owners.
Greenstreet, president of Pennsylvania-based Passion For Business (http://www.PassionForBusiness.com), will share the most effective marketing techniques to find and contact prospective clients in 2014. She will teach participants about the hottest trends to position their brands and engage audiences. Additionally, she will outline techniques such as how to reach a business/corporate audience better and faster, as well as how to integrate marketing techniques into a solid marketing plan that gets results.
"Not only is Karyn a successful small business owner, she has coached thousands of small and independent business owners for more than 20 years," explains Linda Stacy of L.E.K. Consulting (http://www.lek.com), chair of the 2014 AIIP conference. "Karyn brings volumes of information and experience to our conference that will enable participants to leave with a clear sense on how to achieve a higher level of success with new marketing techniques. We are thrilled to have her on our program."
About Karyn Greenstreet
Karyn Greenstreet, president of Passion For Business, is an internationally known self employment expert and small business consultant who has owned five businesses since 1981. She helps her clients expand reach and revenue, get a clear vision of their business model, and design proven strategies to create efficiencies to decrease that overwhelmed feeling. She has spoken at numerous national conferences on business strategy and marketing topics and has taught more than 260,000 people worldwide.
About the AIIP Conference
AIIP's annual conference will be held from Apr. 2 to 6, 2014 at the Hyatt Regency Baltimore on the Inner Harbor, Baltimore, MD. The conference will include a variety of high-value learning opportunities for information professionals, including:

Two days of dynamic speaker presentations.
The Roger Summit Award lecture.
Pre-conference workshops on Wed., Apr. 2.
Free vendor training sessions on Apr. 3.
Interactive roundtables and tips sessions.
For more information about registering for the conference, contact Linda Stacy, conference chair, at conference(at)aiip(dot)org.
About AIIP
The Association of Independent Information Professionals (AIIP, http://www.AIIP.org) consists of more than 400 business owners from around the world whose firms provide research and consulting services across a wide variety of industries. Business research, competitive intelligence, market analysis, database development, training, and information management consulting are just a few of the areas in which AIIP members specialize. Some of the vertical industries AIIP members serve include scientific, medical, pharmaceutical, regulatory, information technology, education, financial services, manufacturing, nonprofits, and life sciences. A directory of members is available at: http://www.aiip.org/content/hire-info-pro.
For more information about AIIP, contact AIIP Headquarters, Baton Rouge, LA USA; +1 225.408.4400, email: office(at)aiip(dot)org.
Media Relations/Public Relations Contact: Jeff Mustard – cell: +1 954.801.8263; email: Jeff(at)TheBambooAgency(dot)com; http://www.TheBambooAgency.com