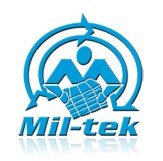 (PRWEB UK) 21 November 2013
Both Government and consumers view businesses that don't recycle efficiently in a bad light. Additionally, the current economy demands that every firm takes saving money as a priority – recycling can achieve this more than many might realise, particularly when it comes to reducing landfill tax fees as well as skip and collection costs, not to mention the value of recyclable waste if it is correctly sorted. For these reasons, every firm should have a successful recycling scheme in place.
As a leading specialist in waste solutions, baler supplier Mil-tek provides top tips to achieve recycling success in the workplace:
Waste Audit
Before a recycling program can be put in place, it's crucial for every business to do a concise audit of the waste they generate, as this will allow for phased planning and tangible results. Mil-tek suggests that firms first tackle the largest volume of waste first, which is usually paper, cardboard and plastic. Recyclers pay good money for these materials, provided they are not contaminated by being mixed with non-recyclable items.
Recycling Bins
Employees will instantly be incentivised to recycle their waste if there are many clearly marked recycling bins placed in convenient locations such as near photocopiers, fax machines, printers, water dispensers and the coffee machine. Additionally, the general rule of thumb says Mil-tek is to have one bin for every four to eight staff members at their desks.
Balers
Not only do these machines effectively compact waste into tidy bales which will reduce a company's skip and landfill costs, they allow for the correct sorting of materials so that a business can earn extra revenue by selling the bales to recyclers (paper, cardboard and plastic waste are valuable recyclables). Be aware that there are a number of independent contractors who collect different materials, so a business can choose multiple suppliers to get the best returns.
There are a range of different baler models to suit the needs of every individual company, and leading suppliers such as Mil-tek allow for both rental and purchase of balers to compliment varying budgets.
Vigilance and Motivation
Once a recycling scheme is underway in the workplace, it's crucial to continue to closely monitor its progress. Some of the main ways to monitor recycling results are to ask for tonnage or volume reports from the recyclers that service the company, as well as gathering feedback from employees. The success of the program will be measured by the amount of resources saved, the pollution prevented and the money that a business has saved since they started recycling. Additionally, Mil-tek advices companies send out monthly internal recycling progress reports in an email newsletter as this will motivate employees to recycle more, particularly if there are incentives. A successful recycling scheme also boosts staff morale – as an example, every ton of paper a company recycles will save 17 trees.