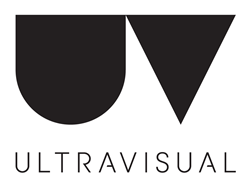 We're in the middle of a cultural shift toward visual communication, and we're eager to evolve the way people connect with one another.
New York, NY (PRWEB) November 21, 2013
Ultravisual, the new mobile app for creating, collaborating, and sharing visuals, today announces that it has launched for iOS 7. Ultravisual aims to change the ethos of visual sharing by introducing a multi-dimensional platform for curating collections of photos, videos and GIFs, accentuated by a stunning interface design.
"We're in the middle of a cultural shift toward visual communication, and we're eager to evolve the way people connect with one another," said Neil Voss, Founder and Director of Ultravisual. "Ultravisual speaks to this evolution by emphasizing quality, with a highly fluid and aesthetically beautiful approach, anchored in topical conversations. We want to make social sharing more meaningful."
How it works
The Ultravisual interface purposefully supports different sizes and formats of visuals, so there are no restrictions or limits to the way a story is told.
Key product features include feed, collections, camera and editor.
•Feed – Displays updates in activity from the people and collections users follow.
•Collections – All content in Ultravisual is grouped into Collections, infinitely scrolling streams of photos, videos, and GIFs. Collections can be built individually or with other users.
•Camera – The camera is entirely gestural and does not distinguish between photo and video modes. Simply tap for photos and hold for videos. The camera also shoots in burst mode when quickly tapped. Swipe while in camera mode to add filters.
•Editor – Users can import photos and videos from the camera roll or other platforms to publish singularly or combine with other media in the editor. Video clips can be spliced by rearranging or discarding sections, or combined with other media. Swipe to publish or delete media, and tap to preview. Users can add headlines, captions and hashtags to media before publishing into a collection.
There is no imposed cropping on photos or videos that force them into a single format or duration. Instead, Ultravisual enables a wide range of expression and scale to bring this diverse media together in a cohesive, beautiful way. These features, along with robust editing capabilities, are key for redefining the mobile image experience.
Ultravisual officially launched in the app store on November 7, featured worldwide by Apple as a Best New App in the photo/video category.
About Ultravisual
Ultravisual is an app for creating visually beautiful and collaborative stories with like-minded people. Users can take photos or upload content from personal photos, videos, images from the web, and GIFs, that are individually curated into tailored Collections based on themes or ideas. Ultravisual was built to create, share and discover visuals that inspire. Ultravisual is based in Brooklyn, NY, and backed by Technicolor. See more at http://www.ultravisual.com and on Twitter at @ultravisualapp.