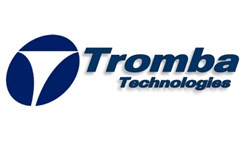 Robert Kullmer, CIO of Tromba, anticipates that this partnership with Office Gemini "will expand Tromba's potential partnerships and customer base and thus create more growth opportunities."
Houston, TX (PRWEB) November 21, 2013
Tromba Technologies was founded in 2002 and has since worked with companies all over the world providing a wide range of services including end-to-end delivery and consulting of Intelligent Capture, Enterprise Content Management, Enterprise Business Process Management, Enterprise Case Management, data conversions and data capture services. It's a company that has up until now worked mainly with medium and large companies and public entities, keeping customer satisfaction as its top priority as it turns business systems into custom-made solutions for clients. Tromba's experience in industries like finance, insurance, the non-profit world and the medical field have also set them up to not only create the solutions themselves but to allow customers to take advantage of the reputation and relationships that they have built over the years as leaders in their industry.
Besides their extensive expertise, one of the other characteristics that sets Tromba Technologies apart is the value they give to customer satisfaction and creativity. They are used to doing projects in which they develop unique solutions for clients and to putting in as much time and effort as is required to make sure the job gets done properly. They understand that every client is different and that the same approach does not work across the board. It was in this search to meet the specific needs of each one of their clients that they saw an opportunity to partner with Office Gemini. Office Gemini comes from a similar background of developing relationships and creative solutions for companies all over the world and it is great partners like Tromba Technologies that care about their clients that have made the Office Gemini reseller network a success.
Office Gemini's experience with small, medium and large businesses is going to provide Tromba Technologies with a diverse portfolio of tools that will allow them to bring their expertise and commitment to quality to a new level with their client base. Dokmee is sure to be many of their clients' solution of choice for their document management needs as it provides clients with various essential features including workflows, security, access rights, direct connections to other programs and a very user friendly interface that smoothly intertwines functionality and ease of use.
Robert Kullmer, CIO of Tromba, anticipates that this partnership with Office Gemini "will expand Tromba's potential partnerships and customer base and thus create more growth opportunities." Now that Tromba Technologies is part of the global network of resellers of Office Gemini, both companies and their clients have been placed in a winning position and the possibilities for growth are truly endless.
About Office Gemini:
Office Gemini is an international software manufacturer focused in the document management and document scanning industry. Office Gemini distributes its software products through a vast worldwide network of value-added resellers (VARs). From great software products and implementation assistance to strategic document management and scanning consulting services, we are able to provide a wide range of services to our end users and VARs equally. Our sales and support specialists are not only experts on our own software products, but are also very knowledgeable about the industry as a whole and can help with complementing software and hardware products. The flagship software Dokmee is used by thousands of customers in more than 30 countries and is available in 16 languages.
Office Gemini is headquartered in Houston, Texas and has offices in Europe and Brazil. For more information on Dokmee and Office Gemini, please visit http://www.dokmee.net/ and http://www.officegemini.com/ .