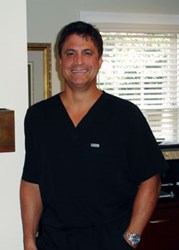 Durham, NC (PRWEB) November 20, 2013
Jason Cataldo, DDS, is now educating patients about the risk of diabetes that is associated with gum disease. Recent studies suggest a strong two-way link between gum disease and diabetes. Diabetes sufferers may have weakened immune systems that could make them more susceptible to developing periodontal disease. Simultaneously, people affected by a chronic infection like gum disease may be much more likely to develop diabetes. This is because infection can cause fluctuations in blood glucose levels. Dr. Cataldo uses state-of-the-art laser gum surgery to help reduce his patients' risk of developing potentially life-threatening conditions like diabetes.
Gum disease affects nearly half of all Americans over the age of 30. Unfortunately, many of these cases go untreated. Many people may neglect to seek treatment because they are ignorant of the potential health consequences associated with periodontal disease. Diabetes is only one condition related to periodontitis, along with pancreatic cancer and heart disease. People with beginning symptoms like inflammation and easily bleeding gums are advised to seek treatment as soon as possible.
For treatment of periodontitis, in many cases Dr. Cataldo recommends Laser Assisted New Attachment Procedure (LANAP) to remove diseased tissue and kill bacteria. LANAP is less invasive than traditional methods and Dr. Cataldo is certified to perform this treatment on eligible patients with very little discomfort and speedy recovery times. Part of what makes LANAP so effective is the selectivity of the Periolase MVP-7 laser technology. It allows health tissue to remain intact, so that it can easily reattach to the root surface of teeth, thus eliminating bacteria-riddled pockets formed by gum disease.
Living with diabetes can be difficult and the disease can involve many different health complications. As the link between gum disease and diabetes goes in both directions, treatment for either illness can help reduce risk of the other. Good oral care including laser gum surgery can help reduce an individual's risk of developing diabetes, and keeping diabetes under control can help reduce a person's risk of developing periodontitis. Dr. Cataldo is raising awareness about the link between dental health and diabetes this November during Diabetes Awareness Month. To learn more, visit http://www.carolinaperioimplants.com.
About The Doctor
Periodontics and Dental Implants of North Carolina is a periodontal practice offering personalized dental care for Durham, NC gum disease patients. Dr. Jason Cataldo attended college at the University Of Buffalo School Of Dental Medicine, completed a general practice residency at Michael Reese Hospital in Chicago, IL, and completed his periodontal training at Case Western Reserve University in Cleveland, OH. He is board certified in periodontology and Adjunct faculty at the University of North Carolina at Chapel Hill. Dr. Cataldo is part of one percent of dental professionals providing the LANAP FDA cleared laser procedure for gum disease treatment. To learn more about Periodontics and Dental Implants of North Carolina and their dental services visit their website at http://www.carolinaperioimplants.com and call (919) 724-4273.