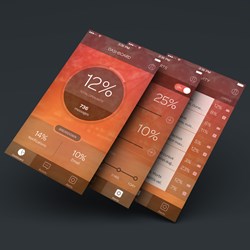 San Francisco, CA (PRWEB) November 20, 2013
Roost sent a five man team to compete at Salesforce's $1,000,000 Hackathon. The hackathon is part of Dreamforce 2013 and began Monday at 9 am. The contest concludes with a prize ceremony on Thursday, November 20.
Warbler is a HubExchange and iOS app that introduces "web push" as an additional marketing channel for ExactTarget to use in conjunction with email.
"Web push" is a new species of push notification that provides websites the ability to engage visitors with push notifications. When device users follow a web push, the notification opens on a landing page within the web browser. Warbler also supports desktop push for Safari.
Casey Haakenson, CTO of Roost, says, "The hackathon has been an incredible experience for our team. We've been eager to build on several of Salesforce's platforms, and this hackathon gave us an opportunity to do that."
Haakenson continued, "The best part of this experience has been the opportunity to interface directly with Salesforce's various development teams."
Roost believes that Warbler positions ET ahead of two critical trends.
First, Warbler allows ET to better connect its customers to their mobile web traffic. Mobile web traffic is increasing month over month and could surpass desktop browsing by 2015.
Second, Mavericks OS X recently introduced desktop push for Safari. Brands are now using push notifications to improve mobile app, mobile web, and desktop engagement. Warbler allows ExactTarget to provide their clients with a comprehensive push solution, whether mobile, web, or desktop push.
Warbler is built on HubExchange, Heroku Prostgres, Heroku CloudMailIn, Rails on Heroku, ExactTarget Sending, ExactTarget List Building, ExactTarget Native Push, ExactTarget Fuel SDK, and Salesforce Web-to-Lead.
Warbler uses Roost (roost.me) to power web push.
Learn more about Warbler at http://www.warbler.io.
For more information about Warbler or Roost, contact Tim Varner at tim(dot)varner(at)roost(dot)me.