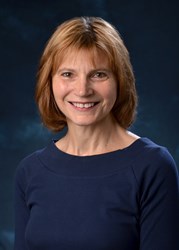 Boulder, CO (PRWEB) November 21, 2013
The University of Colorado Boulder Lockheed Martin Engineering Management Program is pleased to announce Barbara Lawton, PhD, has been named Interim Faculty Director. Dr. Lawton has been serving as Professor of Engineering Practice for the Engineering Management Program; she was also the EMP Faculty Director from 2003 to 2012. The appointment comes following former Director Dr. Jeffrey Luftig's selection as Associate Vice Chancellor to head the University's newly created Office for Performance Improvement.
An educator, executive business coach and business consultant, Dr. Lawton has 25 years of professional practice focusing on increasing organizational performance and on the process of change and human development. She is the last student of W. Edwards Deming, the father of Japan's Quality revolution, and her work continues the evolution of performance improvement through the development of the next generation of leaders.
"It's an honor to be appointed EMP Director. One of my priorities is continuing to build awareness for the program: While it's common knowledge that an MBA is one way to get the education and credentials needed to move into the ranks of management, few people know about the Masters of Engineering degree in Engineering Management. In our students' experience, it is a more effective and attractive way for many technical professionals to gain the knowledge and skills needed to move into management in technology-based companies," states Dr. Lawton.
"One of the program's strengths is the ability to evolve and keep pace with engineering management trends. For example, Project Management is no longer just for leading-edge companies; it is a necessity in engineering- and science-based organizations. There's also a growing demand for Systems Engineering, especially in light of increasing complexities in disciplines such as aerospace, civil engineering and information technology. We'll continue adding faculty and curriculum, strengthening the program and responding to marketplace needs."
In addition to Dr. Lawton's academic background, her corporate experience includes VP for Business & Quality Processes at Storage Technology Corporation, a $2.4B provider of electronic storage solutions where she supported the development of critical competencies by leading the evolution of Knowledge Management. Other corporate experience includes the Global Director of Total Quality for Albany International, where she designed and facilitated the adoption of Quality Management in 13 different countries. She was also the Chief Research Officer for Ignite!, Inc., and Board Member for Jones Education Company. Dr. Lawton holds a B.S. in Biology from The American University, a M.A. in Statistics from The Pennsylvania State University, a Ph.D. in Statistics from the University of Wyoming, and has completed Columbia University 's Management Development Program.
About Lockheed Martin Engineering Management Program
The Lockheed Martin Engineering Management Program is part of the highly ranked College of Engineering and Applied Science, located on the University of Colorado's campus in scenic Boulder, Colorado. The Program was created in 1987 through an endowment from the Lockheed Martin Corporation in order to meet the development needs of high technology professionals in Colorado.
EMP has been educating technology and engineering professionals on campus and through our distance learning programs for nearly twenty years. Students come from leading technology organizations and government bodies including Lockheed Martin, Boeing, Dell, IBM, Ericsson, Maxtor, Hewlett-Packard, Ball Aerospace, Seagate, Raytheon, Sun Microsystems, U.S. Army Corps of Engineers, and many more.