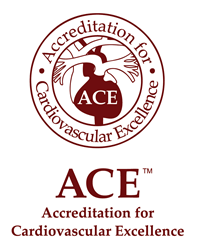 ACE can be our friend in terms of helping and positioning us to ensure our cath labs have skill sets needed for a quality lab, and also to intersect with what's coming down the pike.Ralph G. Brindis, MD
Washington, DC (PRWEB) November 21, 2013
Eliciting a forewarning to his peers during the Scripps Cardiovascular Interventions 24th Annual Conference, October 2-4, 2013 in La Jolla, CA, Christopher J. White, MD, FSCAI, Professor and Chairman of Medicine and System Chair for Cardiovascular Disease, Ochsner Medical Institutions, New Orleans, LA, stressed that the interventional cardiology community is in the throes of unprecedented change.
The evolving accountable care environment is a pay for performance model. To survive, interventional cardiologists need to be strategically important, culturally compatible and highly performing. To ensure survival, cardiologists need to get involved today with the quality imperative. Achieving impeccable care demands flexibility, patient-centered attention and Appropriate Use Criteria (AUC). Partnering with the Accreditation for Cardiovascular Excellence (ACE) can lead the way: independent, objective and evidence-based, ACE is a verification body that is designed by interventional cardiologists for the interventional cardiology community. ACE is the only accreditation provider to validate Cath/PCI processes and engage cardiologists in the quality outcomes process.
Reasons to choose ACE for your cardiac cath lab are summed up in the release of two videos this week: "What is ACE?" and "Why Did You Choose ACE?" Taped during the 2013 Society for Cardiovascular Angiography and Interventions (SCAI) Scientific Sessions in Orlando, FL, interventional cardiologists explain the value of ACE to their cardiovascular service line. "ACE can be our friend in terms of helping and positioning us to ensure our cath labs have skill sets needed for a quality lab, and also to intersect with what's coming down the pike," said Ralph G. Brindis, MD, FSCAI, Clinical Professor of Medicine, University of California, San Francisco. Visit the ACE website today to learn more.
Click the following links to view the videos on ACE Accreditation:
What is ACE?
http://youtu.be/edsCyvh2RHY
Why Did You Choose ACE?
http://youtu.be/0RNAcpaX0RQ
About Accreditation for Cardiovascular Excellence
ACE, an independent organization sponsored by the Society for Cardiovascular Angiography and Interventions (SCAI) and the American College of Cardiology Foundation (ACCF), offers independent evaluation and monitoring of facilities that provide cardiovascular care. By reviewing facility and operator performance and comparing clinical decision-making to nationally accepted best practices, ACE peer review and accreditation services plays a critical role in continuous quality improvement programs. Learn more at http://www.cvexcel.org.