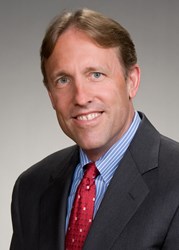 Denver, Colorado (PRWEB) November 21, 2013
Holland & Hart LLP is proud to announce that Chris Toll has been invited to become a Fellow of the American College of Trial Lawyers. Founded in 1950, the College is known as a premier professional trial organization, honoring only the best trial lawyers in the United States and Canada.
Fellowship in the College is extended by invitation only after a careful investigation of the attorney, and to those who have at least 15 years of significant trial experience, and demonstrate excellence in their practice, as well as in their standards of ethics, morals, collegiality and community standing. Fellowship cannot exceed one percent of the lawyers in any state.
Toll has more than 25 years of experience representing clients in contentious disputes, focusing on general commercial and trade secrets/non-compete matters. He has successfully tried numerous jury trials, bench trials, preliminary injunction hearings and commercial arbitrations. He received his J.D. from the University of Virginia and his B.A. from Dartmouth College.
About Holland & Hart
Holland & Hart LLP delivers integrated legal solutions to regional, national and international clients of all sizes.
Since its inception in 1947, Holland & Hart's more than 450 lawyers have consistently been recognized by leading national and international peer and industry review organizations for innovation and dedication to the practice of law.
For more information, visit http://www.hollandhart.com.