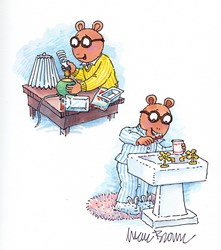 Feeding the minds of our youth through showcasing the art & novels of the imaginative artists we represent!
Dallas, TX (PRWEB) November 22, 2013
With a desire to give customers and collectors access to such artists as Dr. Seuss, Mo Willems, Marc Brown, Maurice Sendak, EB Lewis, Chris Raschka, Jules Feiffer and many other celebrated children's book artists, Storyopolis Art and R. Michelson Galleries are proud to announce a partnership to showcase the nation's top children's book illustrators and artists at http://www.StoryopolisArt.com.
A Brooklyn native, Richard Michelson is a prizewinning poet and children's book author who settled in Northampton, Massachusetts 30 years ago. R. Michelson Galleries is the home to some of the finest illustrators and artists. Several of the artists he represents are nationally known and many more have helped turn his into a 'destination gallery'.
Richard Michelson, owner of R. Michelson Galleries explains, "I am partnering up with Storyopolis Art because Matthew and Kristine Abramowitz have been passionate supporters of illustration art for many years, and their enthusiasm and knowledge of the field has helped introduce collectors and art-lovers to a wide array of the greatest talents working today."
Storyopolis Art, with its unique and limited collection, is home to an amazingly diverse group of world-renowned artists. The mission of Storyopolis has always been to feed the minds of our youth through showcasing the art & novels of the imaginative artists they represent. Storyopolis is best known for its Los Angeles/Hollywood connections and collections.
"Over the years, Richard and I have developed a very strong relationship." shares Storyopolis Art Co-Owner Matthew Abramowitz. "There has always been a desire to work together. Given our mission to offer our customers the best-illustrated art and given Michelson's amazing collection, it is a great honor to collaborate."
About R. Michelson Galleries
R. Michelson Galleries is the largest commercial art gallery in western Massachusetts. Art originally exhibited at R. Michelson Galleries now hangs in many of the most prestigious museums in America, including New York's Metropolitan Museum of Art, the Museum of Fine Arts in Boston and the Art Institute of Chicago. Our sculptors have created some of our nation's major memorials, from the FDR Memorial in Washington D.C. to the National Anne Frank Memorial in Boise, Idaho. Our collections include oil paintings, egg tempera, watercolors, prints, fine art books, bronze sculpture and more. Following are some of the artists R. Michelson Galleries represents:
N.M. Bodecker
Kathryn Brown
Marc Brown
Eric Carle
Raul Colón
David Hyde Costello
Diane deGroat
Tony DiTerlizzi
Jane Dyer
Jules Feiffer
Scott Fischer
Mordicai Gerstein
Rebecca Guay
Karla Gudeon
Nonny Hogrogian
Trina Schart Hyman
G. Brian Karas
Ezra Jack Keats
Jarrett J. Krosoczka
E. B. Lewis
John Bemelmans Marciano
Barbara McClintock
Wendell Minor
Barry Moser
Jon J Muth
Kadir Nelson
Jerry Pinkney
Alice Provensen
Chris Raschka
Ruth Sanderson
Maurice Sendak
Eric Velasquez
Neil Waldman
Mo Willems
To learn more about R. Michelson Galleries, please visit: http://www.rmichelson.com/.
About Storyopolis Art
Founded in Los Angeles in 1999 and with relocation to Dallas in 2009, Storyopolis Art is a collector's paradise for contemporary art and original illustrations from children's picture books. Storyopolis Art offers experienced collectors access to sought after pieces. In addition, its online gallery offers a visually stimulating and fun exploration for the beginning collector starting to define his/her taste. When you own a piece from the unique collection at Storyopolis Art, (whose pieces have historically increased in value) you are acquiring pieces that will become cherished family heirlooms. With ties to Hollywood as backdrop to countless movies and TV shows, Storyopolis has a worldwide, respected vintage collection of illustrated art, featuring such artists as Jules Feiffer, Gennady Spirin, William Joyce and Tim Burton. For more information regarding Storyoplis Art, please visit http://www.StoryopolisArt.com.
Media Inquiries:
Please contact Jeremy Broekman
BROEKMAN communications
818-212-9201
jeremy(at)broekmancomm(dot)com