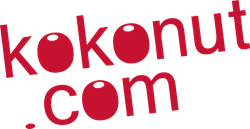 "We're extremely excited to present the market of United States with our unprecedented platform that has helped thousands of our customers in Europe to have their revenues skyrocket.", commented Pavel Yurovitskiy, CEO of Kokonut.Com.
San Ramon, CA (PRWEB) November 21, 2013
Kokonut.Com officially launched its revolutionary Pay-for-Performance SEO model for customers in the United States. Kokonut.Com has established a reputation in Europe as a leader in helping businesses rank higher in Web searches, and now it is bringing its unprecedented SEO platform to the US.
The thing that sets Kokonut.Com apart from its competitors is that Kokonut only gets paid if it achieves results. Many businesses enlist the aid of SEO consultants, or turn to programs like Google AdWords to try and market their business online. Those strategies often result in wasting a lot of money with very little result.
Kokonut.Com has a team of experienced SEO experts, and relies on proven, "white hat" Penguin-SAFE techniques to boost the Web search placement of clients without raising red flags with the search engines that might penalize customer's results.
KOKONUT SEO Services - #1 TOPSEOS.COM Pay-for-Performance SEO provider
Kokonut.Com does not charge customers a fixed rate or require a monthly retainer. Customers pay only when Kokonut.Com achieves results. Kokonut.Com collects a small security deposit when the program begins, but in the event that Kokonut.Com does not achieve the established results in a specified timeframe the customer is entitled to have the security deposit returned to them.
The security deposit simply exists to protect Kokonut.Com from clients that willfully refuse to pay once results are achieved. That money is held in trust, though, for the duration of the SEO campaign, and the client will get a complete refund if Kokonut.Com does not meet its obligation.
The Kokonut.Com approach creates more of a partnership with clients. Kokonut.Com doesn't get paid unless it delivers results, so it is more invested in achieving the agreed upon goals and ensuring that clients are satisfied. Businesses that rely on the Web to attract new customers should explore the Kokonut.Com Traffic Pay-for-Performance SEO platform.
KOKONUT - Traffic is truly an unprecedented product that not any other SEO company encompasses in their portfolio. While with Google AdWords the more clicks you get, the more the customer pays per each click based on an accrual basis, with Kokonut Traffic the more organic (natural) traffic Kokonut expert team drives to the site, the less the customer pays per each particular organic (natural) hit to the website. This is the total opposite model vs. Google AdWords, which is twice as cost-effective whereas being just as beneficial as Google AdWords.
About Kokonut
Kokonut.Com is a prominent, globally respected corporation, providing expert SEO guidance for customers. We help customers across the globe to achieve success in their Internet marketing initiatives. Kokonut.Com is Europe's largest Pay-for-Performance based Search Engine Optimization service provider with over 3,000 active customers on board. Clients choose to work with Kokonut.Com longer than the industry-average for traditional SEO services. Kokonut.Com has offices around the world.
Reliable SEO Services - http://kokonut.com/