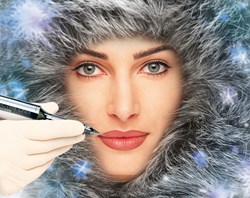 Give her a gift that will make her feel more beautiful!
Beverly Hills, CA (PRWEB) December 04, 2013
The Holidays, no matter what you celebrate, are a time to give special gifts to loved ones.
Most women don't spend all of their time and money on themselves. They're raising children, working a busy schedule, keeping up with demands and have little free time for themselves.
Long-Time-Liner USA Inc. is the leading company in micro-pigmentation for the face and body. The services are semi-permanent, meaning they last 1 to 3 years on average and therefore don't require a lifetime commitment to any certain look.
Semi-permanent make-up is generally used for the enhancement of the facial features. Eyebrows can be filled in and shaped to accentuate the entire face and create a frame for the eyes.
Eyeliners are essential to creating an open and refreshed looking eye and can also achieve an illusion of uplifted corners on a drooping lid and widening a narrow eye.
Lip services can correct uneven contours, brighten existing color and create an overall bright youthfulness to the face.
Give loved ones a gift that will make her feel more beautiful, restore her vitality and simplify her life, with Long-Time-Liner Holiday Gift Certificates.
Now through December 25th, the Beverly Hills salon is offering Buy 1 gift certificate and receive the 2nd at 20% Off!
Give away both certificates or keep one and give the other to mom, sister, friend, co-worker, etc.
'Tis the season for giving and sharing! Long-Time-Liner would love to share their services with every family this year!