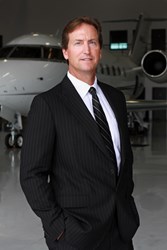 LOS ANGELES, California (PRWEB) November 21, 2013
TWC Aviation announced today that industry veteran Timothy Young has joined the company's growing Aircraft Management Sales group. Mr. Young brings more than two decades of aviation experience to his position as Director, Aircraft Management Sales. He comes to TWC Aviation after 12 years as Captain and Aircraft Manager for several leading Part 135 operators, including prior experience in aircraft management acquisitions. Earlier, he served as a commercial airline pilot for America West, USAir Express, and other carriers.
"As a line captain flying charters for the past 12 years, I know what owners want from their aircraft management company," Mr. Young said. "TWC embodies the virtues of safety, reliability, and profitability every aircraft owner envisions."
Mr. Young is type-rated in multiple aircraft and holds Airline Transport Pilot, Commercial Pilot, and Flight Instructor certifications. He majored in finance and marketing and has a BA in Business Administration from the University of Wisconsin.
About TWC Aviation, Inc.
TWC Aviation delivers private jet charter, aircraft management, and sales and acquisitions services to clients worldwide. Aircraft in the TWC Aviation fleet are located throughout the U.S. and abroad, with offices in Los Angeles, New York, and San Jose, California. Aircraft operate under FAA Air Carrier Certificate BZUA138N. TWC is audited by IS-BAO, Wyvern, and ARGUS, and also maintains an FAR Part 145 Repair Station. More information is online at http://www.twcaviation.com.