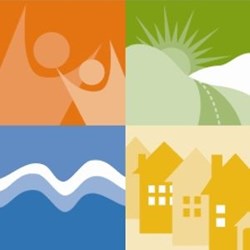 "This will be an innovative CAP that reaches beyond managing greenhouse gas emissions," noted Professor Corburn. "This is an opportunity to build a foundation for an equitable, healthy community."
Richmond, CA (PRWEB) November 22, 2013
The City of Richmond is pleased to announce a new, unique partnership with the University of California, Berkeley in the development of the city's Climate Action Plan. Richmond is developing its plan in conjunction with Professor Jason Corburn and graduate students in UC Berkeley's College of Environmental Design.
"This is a great opportunity for the City of Richmond," says Richmond city manager Bill Lindsay. "This partnership will provide Professor Corburn's students with hands on experience working in public policy while Richmond accesses the leading minds of one the nation's premier academic institutions."
Richmond seeks to develop a Climate Action Plan (CAP) that serves as a roadmap for reducing energy consumption and meeting or exceeding state greenhouse gas (GHG) emissions reduction targets. The Richmond Climate Action Plan will update the City's emissions inventory, establish an emissions reduction target, and identify and prioritize potential City and community actions to reduce emissions. The document will help the City of Richmond to achieve state goals established through AB 32 and SB 375 and air emissions standards adopted by the California Air Resources Board.
Professor Corburn's Environmental Planning and Regulation class will provide in-depth analysis and reporting in conjunction with Richmond's City Manager's Office and Planning Department.
"This will be an innovative CAP that reaches beyond managing greenhouse gas emissions," noted Professor Corburn. "This is an opportunity to build a foundation for an equitable, healthy community."
The Climate Action Plan will implement the goals established in the recently adopted General Plan, specifically elements addressing Energy and Climate Change and Community Health and Wellness. It will establish a strong link between climate change and public health, prioritizing measures that have both significant health benefits and that address the most climate vulnerable communities. Development of the Climate Action Plan will build the City's capacity, work across multiple sectors, and meaningfully engage the community to achieve significant GHG emissions reductions and support a healthy, vibrant, and equitable city.
###