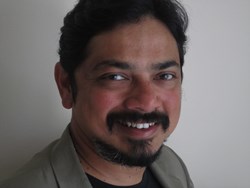 CloudMunch adds continuous delivery and cloud application lifecycle management services to the IT toolbox, making it easier for dev and ops teams to work together.
Bellevue, WA (PRWEB) November 21, 2013
CloudMunch, the DevOps management platform provider, announced today that it is bringing continuous delivery to the Cloud Foundry ecosystem. Developers and IT operations teams can now utilize the CloudMunch Open DevOps Platform with their preferred tools for fast and easy continuous delivery of applications to Cloud Foundry instances. A free trial of CloudMunch Express for Cloud Foundry is available starting today.
"In today's digital innovation economy, businesses of all sizes need true application agility. CloudMunch ties together Cloud and DevOps orchestration seamlessly. Development and operations teams have the freedom to choose the best tools for the task, then CloudMunch unites them in a powerful DevOps management platform for increased application agility," said Pradeep Prabhu, CEO CloudMunch. "Bringing continuous delivery to Cloud Foundry demonstrates our commitment to making IT more productive through the natural combination of DevOps and PaaS."
With support for deploying to Cloud Foundry, CloudMunch furthers its vision for Open DevOps. The CloudMunch platform provides a plug-and-play framework that integrates with popular open source tools such as GitHub, Jenkins, Maven and others. CloudMunch now supports Cloud Foundry to enable CloudMunch's Open DevOps strategy and its potential to confer major productivity gains on IT teams of all sizes. CloudMunch supports both on-premise Cloud Foundry deployments, as well as Pivotal's hosted solution at run.pivotal.io. This build on existing CloudMunch DevOps Platform integrations that allow customers to build-test-deploy continuously to AWS, OpenStack or to any cloud via Chef.
"We're excited to add CloudMunch to the growing ecosystem of Cloud Foundry Partners," said James Watters, head of product, marketing and ecosystem for Cloud Foundry at Pivotal. "CloudMunch adds continuous delivery and cloud application lifecycle management services to the IT toolbox, making it easier for dev and ops teams to work together."
CloudMunch enables customers to orchestrate the entire DevOps process with their preferred tool chain, allowing them to move application and infrastructure code from source repositories to testing and production environments. This includes Amazon AWS, OpenStack IaaS clouds, and Cloud Foundry Platform as a Service. CloudMunch features:

Customizable Software Delivery Progression Workflow ensures that application and infrastructure software builds go through all checks and balances in a transparent way from development, test to release.
•

DevOps App Builder makes possible rapid creation and deployment of new apps, integrations, tests or deployments. Apps are discoverable, context specific, and ready for self-service usage.
Hybrid Cloud Application Deployment enables deployment across public/pvt/hybrid cloud with hybrid cloud application architecture
Project Level Self-Service Provisioning lets project teams control the usage and management of infrastructure at the project level rather than having operations do this at organizational level.
Integrated Open Dashboard gives code progression project visibility and alerts to project managers, testers, operations, and developers.
Cloud Scale DevOps Engine enables deployment and continuous integration with enterprise class scalability and performance, enabling master-master and master-slave clusters.
To learn more about how continuous integration & delivery to the Cloud is driving the next wave of IT agility, join a Google Hangout with CloudMunch CEO Pradeep Prabhu, DevOps Experts Jeff Sussna and Micheal Ducy this Wednesday as they discuss "Cloud Application Agility – How to get it and keep it"
To receive free trial of CloudMunch Express for Cloud Foundry, visit https://www.cloudmunch.com/cloudfoundry by December 15.
About CloudMunch
CloudMunch is democratizing DevOps by providing a powerful and open DevOps Management Platform. Its full stack platform makes continuous delivery of applications and infrastructure fast and easy, letting development teams large and small focus on application code versus managing development and test environments, continuous integration servers, deployment, or ongoing operations. Focus on Code. CloudMunch the rest. http://www.cloudmunch.com