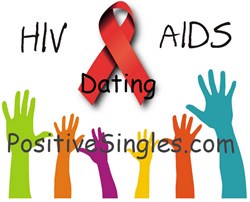 Los Angeles California (PRWEB) November 22, 2013
The largest STD dating site PositiveSingles.com has released the result of their latest survey. This time, the survey aims to find the searching habit of their users and discover the most searched iterms. The dating site conducted this survey as a helpful tool that allows them to look inside the mind of an STD single who is looking for a match online. Knowing what their users are looking for helps them be better prepared to offer them what they want.
Knowledge is Power
Sr Francis Bacon coined the term "Knowledge is power" in the late 1500s, and it's still true to this day. PositiveSingles.com knows this is true and decided to use it to its advantage by giving its members some surveys to fill out in an attempt to learn what the members are thinking and help give them what they want. This allows them to make the most use of the site and makes PositiveSingles.com a leading site for STD positive singles to find a match and maybe even the love of their lives.
One of the surveys was about search habits. The surveyors analyze the data in the website censor to find out the keywords that their users put into the search option on the site and have compiled the results. Some of the keywords that showed up in the results were terms that you would expect, such as black, bisexual, Christian, hot, New York, golf, doctor, and others. The top three most frequently searched keywords were HIV, HPV and Herpes, in that order. About 500 members surveyed searched for the term "herpes," more than 1,300 members searched for the term "HPV" and more than 3,000 members searched for the term, "HIV." The most searched for term, HIV, was searched for more than all the other keywords put together.
Dating and HIV Singles
People may wonder why the keyword HIV was searched for the most. HIV stands for Human Immunodeficiency Virus, which is a slowly replicating retrovirus that can cause AIDS (Acquired Immunodeficiency Syndrome), which is a serious, life-threatening condition. Even though society is more educated on how HIV is spread, there is still a terrible social stigma placed on the disease. Compared to people with any other type of STD, such as herpes, people who have HIV lead a very difficult life, where they are shunned in social situations, leaving them feeling rejected and isolated. As you can imagine, this can make any attempts at dating very difficult. The fact that the keyword HIV is searched for so much shows that more and more HIV-positive individuals are coming to PositiveSingles.com to find a match, a date, a friend or even a partner. People who are HIV-Positive look for other HIV-positive singles, knowing they will be more accepting of their condition than anyone else. This makes PositiveSingles.com a refuge for all sorts of STD-positive singles, and especially important to those with HIV.
"Knowing the most frequently searched keywords can help us discover what our members want. Also we can use the keywords to analyze how they think," said the Marketing Manager of PositiveSingles.com."This allows us to continue to improve our service and product"
About PositiveSingles.com
As the largest and most trusted online dating site for people living with Herpes, HPV, HIV/AIDS, Hepatitis, Chlamydia, Gonorrhea, Syphilis and other STDs, PositiveSingles.com is completely anonymous and cares about members' privacy more than other sites. You are not required to submit any information that you are not comfortable with on this site. Whatever you are looking for Herpes dating, HPV dating, HIV AIDS dating, or any other STD dating, PositiveSingles.com is the best place.