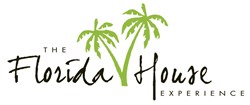 the alumni who volunteer for these programs always feel good about themselves after helping others who are less fortunate
Deerfield Beach, FL (PRWEB) November 21, 2013
For some time, alumni of Florida House Experience in Deerfield Beach, Florida have been giving back to their local community. One of the ways they have done this is to partner with a local church in order to help with their food drive, weekly community dinners and 12-step programs. Their latest effort will see alumni helping to do some gardening and building a playground for this church as well.
Alumni and church members get together on the third Saturday of every month in order to work on a project in the local community. According to Florida House Experience coordinator Andrea Baker, "The alumni who volunteer for these programs always feel good about themselves after helping others who are less fortunate." She went on to say that "maintaining their sense of self worth is important for these individuals, because it only helps them in their recovery effort, and goes a long way toward preventing a relapse in the future."
The Florida House Experience offers a number of residential and non-residential treatment programs designed to help people who are suffering from drug and alcohol addictions beat their stranglehold. They offer different programs for women and men, since each gender tends to have different issues associated with their addiction. A few of the amenities they offer at this facility include outdoor swimming pools, an on-site café and snack bar, and lounge with television.
Patients are housed in comfortable two-person rooms, where they will be attended to by caring staff members who are eager to ensure their success. As such, each person receives a custom-tailored program that will meet his or her individual needs in order to ensure the best possible results are achieved.
About the Company:
Located on three acres of land that is just one mile from the Atlantic Ocean, Florida House Experience operates 24 hours a day, 365 days a week in order to help patients. Most major insurance plans are accepted here, including Humana, Cigna, Blue Cross Blue Shield, and United Behavioral Health. For more information, call 866-421-6242.