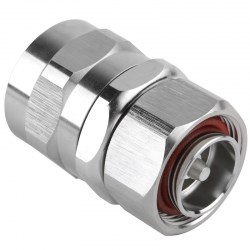 (PRWEB) November 22, 2013
Recently, RFcnn.com, one of the world's leading connector wholesalers, has announced a special offer on its high end din RF connectors. Now, all excellent connectors from the company are available at discounted prices, up to 32% off. For additional information, any order above $ 300 can get extra discount coupons.
According to the CEO of the company, the promotion will be valid until the end of this month. "We are happy to launch the special offer. Nowadays, more and more individuals and companies are in need of high quality connector products. As a response to this reality, we have created a huge selection of din RF connectors. Most of our customers consider us as a very reliable supplier and have supported us for several years. So, we feel obligated to meet the needs and requirements of customers," he says.
RFcnn.com is a famous company in the industry. All its products are guaranteed to be of high quality. The company aims to serve worldwide customers in a better way.
In addition, the company is also offering big discounts on its other high end items, including SMB RF connectors, SMA RF connectors, N RF connectors, SSMB RF connectors, Mini Balun IDC connectors, SMC RF connectors and so on.
About RFcnn.com
RFcnn.com is an online shop of Zhenjiang Fourstar Electronics Co. LTD, which is a China based company that aims to provide customers with high quality products at the lowest possible prices. Customers can try the company's products through sample orders with a long-term contract. Most customers come back soon after receiving their first deals.
More details about the company's high quality connectors can be found at http://www.rfcnn.com/DIN-7-16-male-clamp-for-7-8-flex-RF-Connector-9.html.