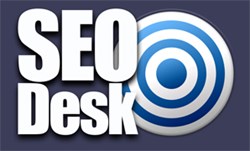 (PRWEB UK) 25 November 2013
Chelsea Cloisters Car Park, one of the leading car park facilities in the stylish West End of London, is pleased to announce that they are offering exceptional parking services in the run up to Christmas. This is an extremely busy time of the year and the number of shoppers that descend upon the West End increases significantly. There is always a lot to see and do in the west of London, making it a natural tourist destination, but in the run up to Christmas, shoppers come from all over London and beyond to find the perfect gift for their loved ones.
Given the number of stylish boutiques and stores, it is no surprise to find that this part of London experiences a lot of Christmas shoppers. This is where finding an affordable, reliable and convenient parking location is crucial. Anyone looking for the best value car park Kensington has to offer will find that Chelsea Cloisters Car Park is right up their street. This car parking facility, located on Sloane Avenue close to Brompton Road, provides space for 140 cars. Parking is available from one hour to long term, making it ideal for the wide range of shoppers and tourists that visit this stylish part of London.
Anyone looking to pop into a store to pick up an item will love the convenience and security on offer from the car park. However, anyone looking to spend a full day taking in the shops, cafes, bars, restaurants and the museums will find that the day rates are extremely affordable. The Kings Road is one of the most exclusive and highly regarded destinations in London, with parking at a premium. This is why Chelsea Cloisters Car Park is regarded as the best parking Kings Road has to offer.
At this time of year, people can feel stressed or under pressure, so finding a reliable and secure parking space is a considerable comfort. The most reliable parking Sloane Square option will allow shoppers to browse and buy with confidence. The car parking facility also offers a range of car wash options for people looking to keep their car in excellent condition. At this time of the year, being able to have a car professionally cleaned and valeted while it is being looked after represents fantastic value and a terrific time saver. With CCTV cameras providing full coverage and staff members on site, the Chelsea Cloisters Car Park is the ideal West End parking solution in the run up to Christmas.
About Chelsea Cloisters Car Park:
The Chelsea Cloisters Car Park provides the perfect parking solution in the heart of the West End. The car park offers short and long term parking options for shoppers, tourists, employees and local residents. With storage options and a car washing facility also available on site, this stylish car park caters for all driver's needs. With discounts for long term parking solutions, this is a car park that provides comfort, peace of mind and value for money.