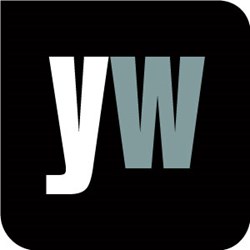 London, UK (PRWEB UK) 3 December 2013
Public Health England (PHE) has asked a Liverpool charity to lead a national project encouraging businesses to demonstrate a commitment to the health and wellbeing of their workforce, the Liverpool Daily Post reported October 31st. According to the article, "City charity to lead national health at work accreditation," Health@Work will work on a country-wide standards and accreditation framework based on the Workplace Wellbeing Charter they developed in Liverpool in 2009. Dr Paula Grey, head of Public Health Liverpool, commented, 'It makes absolute sense for businesses to promote health and wellbeing at work. It means a more productive workforce and less sickness. It also benefits the public purse as it can prevent people requiring NHS treatment.' (http://www.liverpooldailypost.co.uk/business/business-news/liverpool-charity-lead-national-health-6252745)
With this in mind, Yourwellness Magazine explored how to have a healthier work experience. Yourwellness Magazine noted, 'If you work in a desk-based job, you may be aware of the risk to your health from sitting down all day and limiting the amount of physical activity you get. While the structure of many modern businesses are changing, such as including gyms and workplace wellness schemes, desk workers can be at risk of feeling trapped. This trapped feeling means that you need to get your blood flowing and your muscles moving. There are ways that you can improve your working week so that you feel less sluggish.' (http://www.yourwellness.com/2013/11/three-steps-healthier-work-experience/#sthash.tuF5UZyw.dpuf)
Yourwellness Magazine outlined three steps to a healthier work experience:
1. Posture. Sitting at a desk and leaning over a computer can damage posture, so keep shoulders back and back straight.
2. Keep active. Continue to move throughout the day, as sitting down for seven hours isn't going to do anything for circulation or health.
3. Eat healthy snacks. This means ditching the crisps and biscuits for water, fruit and vegetables, and nuts.
To find out more, visit the gateway to living well at http://www.yourwellness.com.