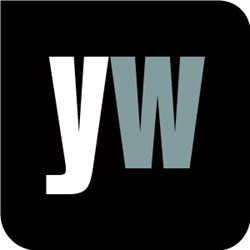 London, UK (PRWEB UK) 4 December 2013
The boss of BT's network arm is to become the FTSE's youngest female boss, taking the helm at water utility Severn Trent and boosting the number of women running Britain's top companies to four, The Express reported November 19th. The article, "BT star Liv Garfield taps into top job at Severn Trent," noted that Liv Garfield, 38, will replace water firm boss Tony Wray next spring. Garfield commented, "I'm really looking forward to joining Severn Trent, which is a leader in an industry going through significant change." (http://www.express.co.uk/finance/city/443864/BT-star-Liv-Garfield-taps-into-top-job-at-Severn-Trent)
To celebrate the FTSE's youngest female boss, Yourwellness Magazine ascertained how to establish seniority as a young boss. According to Yourwellness Magazine, "In today's crazy employment market, there's no telling who might end up with the job. A person may have 25 years experience in your profession, but end up with a boss who's 25 years old. If you're a young boss, it can be hard to establish the right relationship with your older employees – how do you earn their respect without offending the seniority of those who have been around longer than you? How do you handle their errors or encourage and empower them if they just look at you as a youngster?" (http://www.yourwellness.com/2013/11/how-to-establish-your-seniority-when-youre-a-young-boss/#sthash.EJazvTcH.dpuf)
Yourwellness Magazine gave four tips to young bosses:
1. Hold regular reviews of skills and knowledge to address the gap. It's important to ensure older employees have the up-to-date knowledge that goes hand-in-hand with experience.
2. Maintain courtesy in all interactions with your older employees.
3. Agree on a working style. Make sure employees know that sometimes pulling rank is necessary.
4. Establish seniority. Lay out the broader vision and wider frame of information in logical terms, so that the confusion of having a young boss is eliminated.
To find out more, visit the gateway to living well at http://www.yourwellness.com.