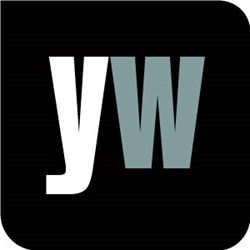 London, UK (PRWEB UK) 7 December 2013
One Direction star Louis Tomlinson has sparked outrage from health campaigners and fans after promoting a weight loss website, The Mirror reported November 14th. According to the article, "Louis Tomlinson sparks outrage after tweeting link to website selling "intense" weight loss supplements," the One Direction singer posted the link on Twitter but soon deleted it after shocking users of the social networking site. His spokesman commented, 'Louis tweeted about the drink as he had one and enjoyed it. However, he did not realise they are associated with weight-loss and would never endorse weight-loss products.' (http://www.mirror.co.uk/3am/celebrity-news/louis-tomlinson-sparks-outrage-extreme-2792526#ixzz2lGrovxAb)
With this in mind, Yourwellness Magazine looked at weird diets that supposedly cause weight loss. Yourwellness Magazine noted, 'There's no shortage of weird diets on the market, with companies and experts clinging to anything that offers the slightest hint of weight loss. Some dangerous, some effective, some simply bizarre, diets are a big business. However, the more random diets tend to rely on foods people enjoy eating, so they tend to be easier to stick to.' (http://www.yourwellness.com/2013/11/weird-diets-actually-work/#sthash.quo43Ol4.dpuf)
Yourwellness Magazine looked at three weird diets:
1. Tailgater's Diet – This relies on consuming around 1500 calories a day from sausages and craft ale. Psychologically, it's an easy one to stick to because the foods are appealing and tasty. However, as a long-term solution for weight loss, it has no nutrients and will cause health problems.
2. The Bacteria Diet – This involves consuming the kinds of foods which plump up the amount of healthy bacteria in the digestive tract. Creator of the diet, Stella Mestovas, found that in each of her clients who ate at least half a cup of probiotic-rich foods each day, each lost around 21 pounds over six months, without cutting any calories from their diet.
3. The Cabbage Soup Diet – This produces results within a week, but the boredom factor means many people give up after just a couple of days.
To find out more, visit the gateway to living well at http://www.yourwellness.com.