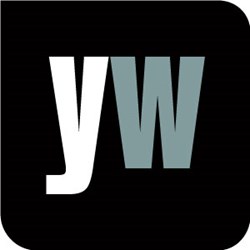 London, UK (PRWEB UK) 5 December 2013
The Angus Community Health Partnership hopes to teach people in Brechin about weight loss myths through an upcoming 12-week programme, The Brechin Advertiser reported November 20th. The article, "Brechin weight loss class hopes to change eating and exercise habits," noted that the programme, known as the 'Winning Weigh,' is not just a diet but also a way to help people stop believing in dieting myths and start changing their eating and excising habits for the better. Weight management co-ordinator for Angus CHP Jude Findlay commented that the programme 'combines a personalised eating plan along with 12 information sessions on topics like healthy eating, portion control, diet myths, nutrition, food labelling, behaviour change and many more.' (http://www.brechinadvertiser.co.uk/news/brechin-weight-loss-class-hopes-to-change-eating-and-exercise-habits-1-3194214)
This inspired Yourwellness Magazine to take a closer look at common weight loss beliefs, and try to separate the fact from the fiction. Yourwellness Magazine explained, 'Weight loss gets so confusing that sometimes you just feel like giving up. There are so many new rules and discoveries that you have no idea which are steeped in research, and which are more fad than fact.' (http://www.yourwellness.com/2013/11/weight-loss-myths-separating-fads-facts/#sthash.7f2JaJvS.dpuf)
Yourwellness Magazine dispelled four common weight loss myths:
1. Water weight: It's true that speedy weight loss is mainly water weight, but dieters need to pay more attention to how they look and feel than a number on a scale. A lean, toned, hydrated and well-nourished body will weight more than one that's thin but flabby, undernourished, and dehydrated.
2. Brown vs. white fat: There's no way to determine how much brown fat a person has or how white fat gets converted to brown.
3. Negative calorie foods: There is a nugget of truth in this, but even though some foods might drag the calorie count down a bit, but they won't quite tip it into the red.
4. Set point: The set point theory is at odds with the current obesity epidemic. Plus, a larger component to weight is due to environmental factors.
To find out more, visit the gateway to living well at http://www.yourwellness.com.