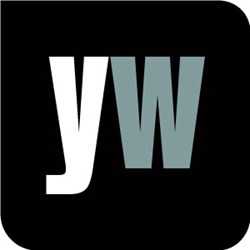 London, UK (PRWEB UK) 8 December 2013
43-year-old Melanie Sykes has become an inspiration to older women everywhere by showing she's still got abs worthy of an Ultimo pin-up girl, The Express reported November 19th. The article, "Melanie Sykes shows off washboard abs in sexy underwear shots for lingerie brand Ultimo," noted that the lingerie brand's newest campaign sees the star showing off her impressive physique, including one photo in which she shows off her washboard abs in a sexy black suspenders set. Ultimo founder Michelle Mone commented, 'Melanie epitomises everything the Adore Moi woman wants to be – beautiful, elegant, successful and confident in her own skin. We're thrilled to have her on board. She looks absolutely incredible in the designs and is an inspiration to all women in their forties.' (http://www.express.co.uk/news/showbiz/443792/Melanie-Sykes-shows-off-washboard-abs-in-sexy-underwear-shots-for-lingerie-brand-Ultimo)
With this in mind, Yourwellness Magazine showed how anyone – at any age – can achieve great abs. Yourwellness Magazine pointed out, 'One of the biggest weight and fitness goals that women have is to tone up their abs. Having a flat, toned and sexy stomach seems like a direct route to sexual wellness and wellbeing, and so women are often desperate to find that magic formula to help them achieve these. Not all exercises lead to nicer abs, however, and you need to ensure that you are targeting your core muscles if you want to have that movie star and athlete style of flat, toned tummy.' (http://www.yourwellness.com/2013/10/get-sexier-abs-simple-exercises/#sthash.78ItUYUH.dpuf)
Yourwellness Magazine outlined three tips for toning abs:
1. Burn off fat. It's hard to see any muscle definition if the tummy is covered in fat, so cardiovascular exercise and a healthy diet is required.
2. The belly button to the spine move. Practise pulling the belly button in towards the spine on a daily basis. This trains the tummy to be naturally pulled in in the middle.
3. Downward dog with a plank. Keep switching between plank and downward dog for tight and toned abs.
To find out more, visit the gateway to living well at http://www.yourwellness.com.