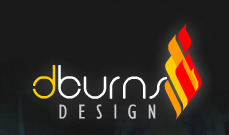 We created a website that visually represents the high quality that this product provides to anyone striving to live a health lifestyle.
Santa Monica, CA (PRWEB) December 02, 2013
Representatives with DBurns Design announced today that it has officially launched the new website for famed Producer, Dianne Burnett.
"She has an awesome product that we're sure the rest of the world will absolutely love," Daniel Burns, owner of DBurns Design said. "We created a website (http://www.mulberrylove.com/) that visually represents the high quality that this product provides to anyone striving to live a health lifestyle."
Actress, author, producer, entrepreneur, philanthropist, visionary, and mother, Burnett's product called Mulberry Love, is a beverage that's designed to boosts energy and enhance health while steering clear of the artificial ingredients that are often found in so-called nutritional drinks.
The website, according to Burns, features a huge display of the product, healthy recipes, the story behind the creation of Mulberry Love, a blog, press information, Pinterest, Facebook, Twitter, and Instgram links so customers can following along with the company.
Mulberry Love, according to the newly designed website, is a premiere super fruit drink combining Mulberry juice and just the right amount of coconut water to make a delicious, healthy, and refreshing beverage.
The purpose at Mulberry Love, the website says, is to promote a healthy lifestyle by making healthy products for a "better you".
Burns noted that is was a pure pleasure for his team of designers to work with a well respected producer, such as Burnett.
"She has accomplished a lot during her lifetime and career, so it was very important that the website we created was nothing short of excellence," Burns said. "Just as all website that we design, the Mulberry Love site is a harmonious blend of colors, images and messages that achieves Dianne Burnett's personal and business objectives."
For more information, please visit: http://www.dburnsdesign.com/aboutus and http://www.dburnsdesign.com/services.
About DBurns Design
DBurns Design is a leading website design agency based in Los Angeles, a city in constant motion and change: The weather, the cultural mix and the geographic location give it a special "LA vibe" that no other city has. It is the bellwether for modern trends. The strong Latin roots and European influx provides natural communication with the global market.
DBurns Design is a product of this environment, where creative thinking, eclectic designs and solid business principals are the foundations for a group of professionals that are dedicated to their craft, not because they "have" to, but because they "love" to.
At DBurns Design we are always expanding our horizons and pushing the envelope. Our greatest resource is the diversity of our human element. With a staff that has hands on experience in design, art, media planning, media buying, web development, e-commerce and marketing, DBurns Design offers turnkey solutions to big and small projects alike.
Contact Details:
Daniel Burns
Dburns Design
1431 7th Street - Suite 305
Santa Monica, CA 90401, USA
Tel: 310 882 2166
Fax: 501 637 4596