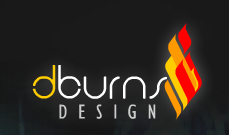 We love what we do because we are good at it and enjoy the respect of colleagues, clients and friends who admire our work.
Santa Monica, CA (PRWEB) November 28, 2013
Representatives with DBurns Design (http://dburnsdesign.com) announced today that its latest design project at FighterDiet.com is now complete.
"We're so honored to have had the opportunity to work with one of the fitness industries top trainers, Internet phenomenon and The Biggest Looser Trainer, Pauline Nordin," said Daniel Burns, owner of DBurns Design. "Her program called the Fighter Diet is the real deal so naturally, we were totally pumped to create a website that, from a visual standpoint, is the real deal."
The website, according to Burns, features a breakdown of what the program is, what it takes to become extremely fit, a blog with entries, such as diet mistakes to avoid, a video series, Fighter Diet supplements, and more.
The Fighter Diet, according to its website, is a lifestyle, and is the method for those who have higher physical and mental standards for themselves than is expected, required or needed.
Nordin's career as a trainer caught the attention of the producers for the Nordic version of Biggest Loser. She was the trainer, diet coach, and the leader for the Swedish team, leading her team and country to victory in 2006's Biggest Loser.
Nordin authored Fighter Diet, an e-book which presented a gutsy fat loss system that brought her fans and attention in the United States. She has appeared in features and covers of American fitness magazines, and is also the star of "The Butt Bible" by NBC/Universal, a workout video complete with a fitness system that helps beat any backside into shape.
"Pauline (Nordin) has a huge fan base, so it was imperative that the website we created looked top-of-the-line, and we definitely accomplished that," Burns said.
As to why anyone else should give DBurns Design a try, Burns stressed, "Our approach is from the inside out. We listen carefully and expand your initial idea into creative options for your selection. Because we have led many clients through this detailed development process we are able to present concepts within your means that you have not yet imagined."
In addition, Burns said, "The excitement of staying ahead of rapidly evolving design and technology developments keeps us energized. We love what we do because we are good at it and enjoy the respect of colleagues, clients and friends who admire our work."
For more information, please visit http://www.dburnsdesign.com/services and
http://www.dburnsdesign.com/blog
About DBurns Design
DBurns Design is a leading website design agency based in Los Angeles, a city in constant motion and change: The weather, the cultural mix and the geographic location give it a special "LA vibe" that no other city has. It is the bellwether for modern trends. The strong Latin roots and European influx provides natural communication with the global market.
DBurns Design is a product of this environment, where creative thinking, eclectic designs and solid business principals are the foundations for a group of professionals that are dedicated to their craft, not because they "have" to, but because they "love" to.
At DBurns Design we are always expanding our horizons and pushing the envelope. Our greatest resource is the diversity of our human element. With a staff that has hands on experience in design, art, media planning, media buying, web development, e-commerce and marketing, DBurns Design offers turnkey solutions to big and small projects alike.
Contact Details:
Daniel Burns
Dburns Design
1431 7th Street - Suite 305
Santa Monica, CA 90401, USA
Tel: 310 882 2166
Fax: 501 637 4596
###