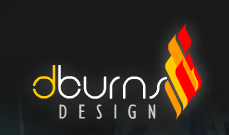 DBurns Design team is comprised of online media marketing specialists who are skilled at custom designs and a full web marketing packages to suit anyone's unique needs.
Santa Monica, CA (PRWEB) November 26, 2013
Representatives with DBurns Design (http://www.dburnsdesign.com) announced today that it has officially launched the new website for international entrepreneur, Steven Funk.
"It was an honor and pleasure for us to work with Steven Funk," said Daniel Burns, owner of DBurns Design. "It's a visually stunning site, where an image of Steven Funk is shown in a 3D-like affect."
The newly designed website, according to Burns, features a variety of sections where visitors to the website can stay up to date with Funk.
"People can browse through sections we've created, such as current endeavors, biography, philanthropy, media for videos and photos, and connect with Funk via an online submission form," Burns said.
Funk, according to the website, is the founder and current or former controlling shareholder of Aspen Properties Ltd., Imperial Parking Ltd., Imperial Parking (Hong Kong) Ltd., Canadian Maple Leaf Financial Corporation, and the Canadian Maple Leaf Fund Management group.
He was a Director and Member of Investment Committee at The Dignity Fund and is the founder and former Chairman of Grand Marais Investments Ltd., a private equity investment company.
Funk, a philanthropist, and all-round nomadic adventurer, is a member of the World President's Organization, a director of the WPO Foundation, a YPO Alumni, and a founder-officer of the President's Action Network Chapter of YPO/WPO.
He is and founder of PAN within YPO (http://www.ypo.org). PAN is the arm of the 22,000 member strong international YPO and WPO organizations dedicated to empowering and leveraging the positive global difference in our world that can be made by Presidents and CEO's.
PAN initiatives today help in fostering peace and prosperity in areas of conflict and need.
As to how DBurns Design is able to create a high quality website, such as Funk's website, located at: http://www.stevencfunk.com, Burns pointed out that the DBurns Design team is comprised of online media marketing specialists who are skilled at custom designs and a full web marketing packages to suit anyone's unique needs.
"We know and understand that when it comes to design, it's not a one size fits all," Burns said. "For maximum effectiveness, it must be carefully tailored for your target market and your line of business. It must be expertly optimized so that it ranks high on Google searches, and it must encompass the right social media outlets while avoiding the overhead and clutter of online media services you do not need. We've done all of this for Steven Funk and we'll do all of this for all of our customers."
For more information, please visit http://www.dburnsdesign.com/services and
http://www.dburnsdesign.com/blog.
About DBurns Design
DBurns Design is a leading website design agency based in Los Angeles, a city in constant motion and change: The weather, the cultural mix and the geographic location give it a special "LA vibe" that no other city has. It is the bellwether for modern trends. The strong Latin roots and European influx provides natural communication with the global market.
DBurns Design is a product of this environment, where creative thinking, eclectic designs and solid business principals are the foundations for a group of professionals that are dedicated to their craft, not because they "have" to, but because they "love" to.
At DBurns Design we are always expanding our horizons and pushing the envelope. Our greatest resource is the diversity of our human element. With a staff that has hands on experience in design, art, media planning, media buying, web development, e-commerce and marketing, DBurns Design offers turnkey solutions to big and small projects alike.
Contact Details:
Daniel Burns
Dburns Design
1431 7th Street - Suite 305
Santa Monica, CA 90401, USA
Tel: 310 882 2166
Fax: 501 637 4596
###