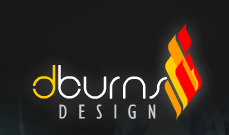 The company is well known for delivering awesome products and the new toys that they're releasing are nothing short of awesome.
Santa Monica, CA (PRWEB) December 06, 2013
As the holiday season is quickly approaching, representatives with DBurns Design say they've been officially hired by the Maya Group to launch the websites for two of their new toys that will be hitting the market soon.
"This is indeed an honor for us," said Daniel Burns, owner of DBurns Design. "The company is well known for delivering awesome products and the new toys that they're releasing are nothing short of awesome. Needless to say that the website we're launching is awesome too."
The two websites that The Maya Group has hired DBurns Design to launch are located at http://www.sonicspeeders.com and http://www.planetorbeez.com.
Burns explained that the two websites are for the company's latest products.
The Sonic Speeders are air powered race cars. Planet Orbeez is an Adventure Park.
"Both of these products are very unique, so the design of these sites will be very unique to compliment the toys," Burns stressed.
As to why companies and manufacturers, such as The Maya Group trust DBurns Design for its website launches, Burns said that the top two reasons are: Its track record and skill level.
"But our proximity to Silicon Beach, center of the Internet start-ups and Hollywood, capital of the film and entertainment industry enables us to provide the latest effective trends for any web site design," Burns said, before adding, "Our approach is from the inside out. We listen carefully and expand the initial idea into creative options for our customers' selection."
Burns went on to point out that because DBurns Design has led many clients through this detailed development process, the company is able to present concepts within any company's means that they have not yet imagined.
"This clear and careful formulation of all website we launch is what permits a convergence of the programming, design, media and marketing professionals, each enhancing the work of the other," Burns said. "The two websites for The Maya Group will be a harmonious blend of colors, images and messages to achieve their personal and business objectives. We'll do the same for all of our customers."
For more information, please visit http://www.dburnsdesign.com/aboutus and
http://www.dburnsdesign.com/blog
About DBurns Design
DBurns Design is a leading website design agency based in Los Angeles, a city in constant motion and change: The weather, the cultural mix and the geographic location give it a special "LA vibe" that no other city has. It is the bellwether for modern trends. The strong Latin roots and European influx provides natural communication with the global market.
DBurns Design is a product of this environment, where creative thinking, eclectic designs and solid business principals are the foundations for a group of professionals that are dedicated to their craft, not because they "have" to, but because they "love" to.
At DBurns Design we are always expanding our horizons and pushing the envelope. Our greatest resource is the diversity of our human element. With a staff that has hands on experience in design, art, media planning, media buying, web development, e-commerce and marketing, DBurns Design offers turnkey solutions to big and small projects alike.
Contact Details:
Daniel Burns
Dburns Design
1431 7th Street - Suite 305
Santa Monica, CA 90401, USA
Tel: 310 882 2166
Fax: 501 637 4596
###